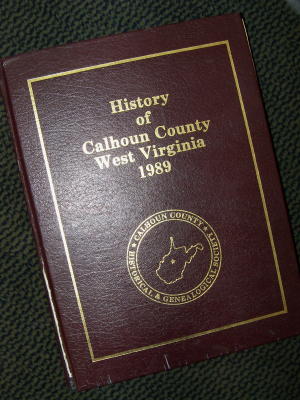 Calhoun County history and family genealogy in large, beautifully
bound book (Photo above is of the Weaver's well used edition)
Pre-publication orders are now being taken for the "History of Calhoun County WV 1989" a 9" x 12" coffee-table, hardbound collector's edition.
The Calhoun Historical Society is doing what is likely a final publication of the large volume which contains 450 modern and pioneer family histories.
The book also contains history chapters on commerce, communities, education, military, industry, transportation, religion, healthcare and memorial tributes.
The best part of the book, every name and subject is indexed for easy access.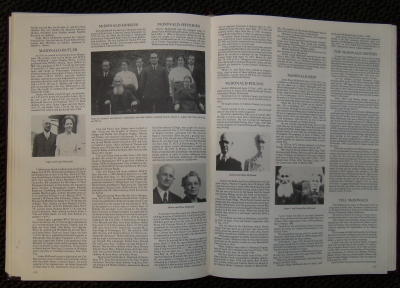 Hundreds of old and new family photos, the
people who carved Calhoun from the wilderness
All books must be ordered and paid for in advance.
The history book (to be picked up in Grantsville) is $65.50 in advance.
The history book (shipped directly from the publisher) is $75, in advance.
To order the book: Send name and complete address, with check or money order to Calhoun Historical Society, mail to Calhoun History Book-1989, PO Box 242, Grantsville WV 26147.
A cut-off date is pending.