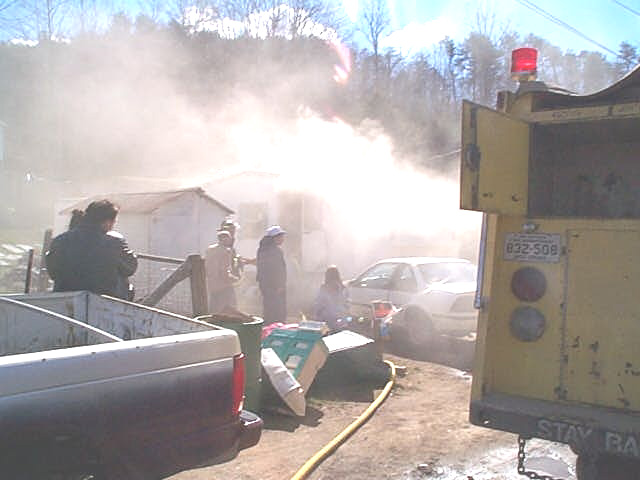 Smoke erupts from burning mobile home, interior and contents a loss
A family of four lost their home and belongings in a mobile home fire Sunday morning. Charles and Tina Metz of Hathaway Street, Grantsville, left their home to go to Parkersburg when the blaze erupted, according to Deloris Metz, his mother.
The family includes two children, Nicholas, age one, and Kelcie, age four. Grandmother Waneta Sturms said "They lost everything."There was no insurance.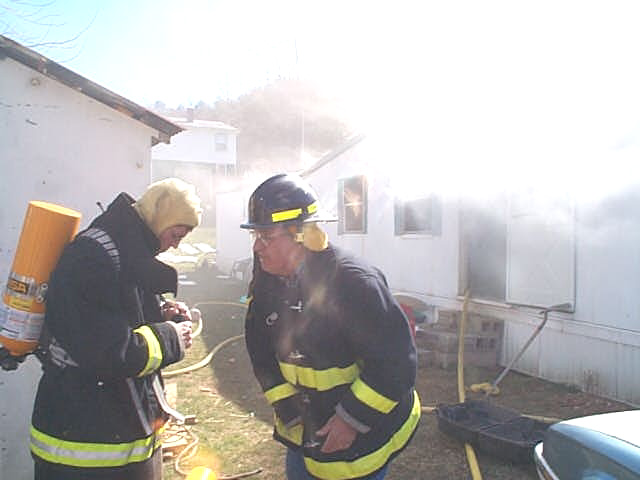 Fireman prepares to enter mobile home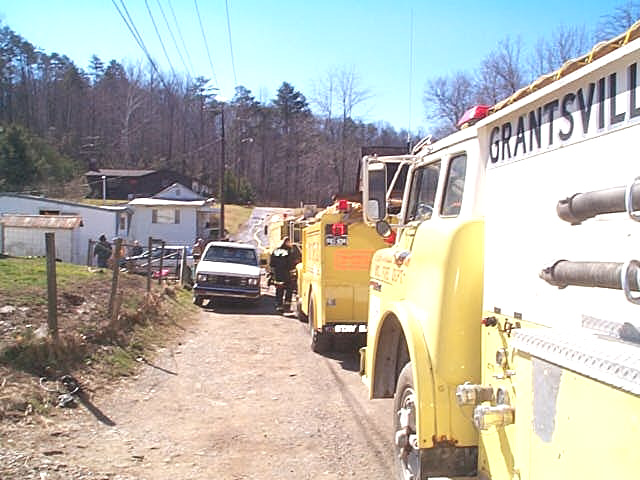 Fire on Hathaway Street, "southside" Grantsville
The inside of the mobile home had been burning when the Grantsville Volunteer Fire Department arrived shortly after 10:21 a.m. Firemen brought the blaze under control within minutes.
The department dispatched three fire trucks to the scene and about ten firemen. Calhoun EMS also responded.
A family member said Charles Metz and his family had been living in the mobile home for a year, and had just completed its purchase. "They'll sure need some help," she stated.
People interested in helping the young couple and their children can call Deloris Metz at 304-354-6813 or Waneta Sturms at 304-354-6413.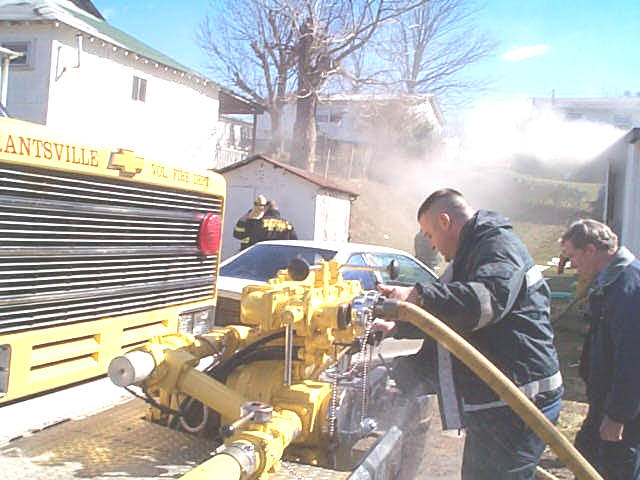 "Boston" operates pumper truck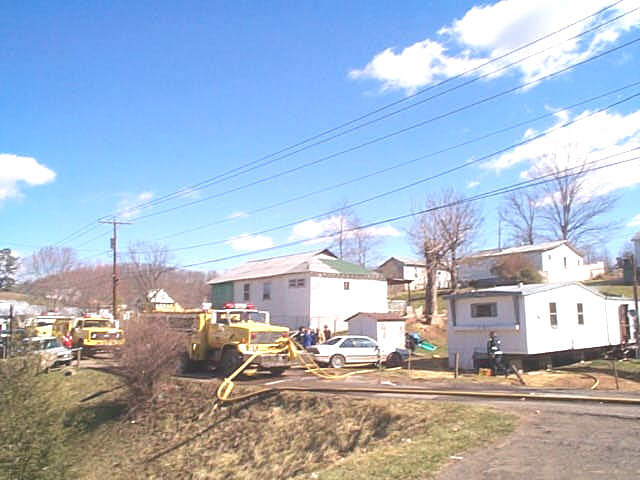 Owners had departed earlier in morning