UPDATE 5 PM: VICTIM IDENTIFIED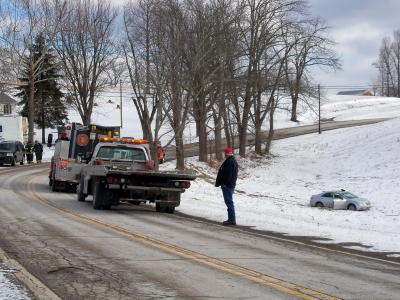 Man who was stricken ill dies, car
goes off the road on Pleasant Hill
A 71-year-old Walton, Roane County man died this morning at 10 a.m. on Pleasant Hill, Rt. 16 north of Grantsville.
He has been identified as Don Starcher, longtime employee of Spencer Newspapers and a retired employee of the Roane County school system.
The car the man was driving went off the roadway and came to rest in a field, the driver died at the scene, apparently after being stricken. His wife, who was a passenger in the car, was not injured.
Deputy Carl Ballengee investigated the incident, with medical examiner Stacy Harlow.
Calhoun EMS and the Grantsville VFD responded to the scene.