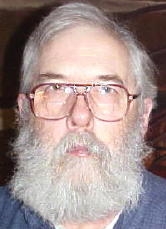 By Alvin Engelke
alvinengelke@hotmail.com

The Creston auction will be Saturday, January 2, starting at 6 P. M. at the Creston Community Building, weather permitting.

It was not that there was no news last week; it was just that modern communications to and from the Creston area were non-functional as a result of a snow storm that left about a foot of snow in the area causing power lines, telephones and internet service to be unavailable. It seems Albert Gore, Jr. had gone to the big global warming conference in Copenhagen and, well, everyone knows the rest of the story. He & others took offence at being found out for using the variable constant and the international fudge factor to come up with the temperature results they wanted. Now it has been determined again that 1934 was the warmest year in the modern era, not 1998.

During the snow several folks slid into ditches and other unscheduled places. Jack Boggs pulled Alvin Engelke out of the ditch and some state road equipment had to be extricated. Newspapers were not delivered and mail delivery was restricted because of trees in the road, etc.

What was said to be a female skeleton was found just off the road at the head of Lost Run along the Ground Hog road about ¼ mile from the top of the Blankenship Hill on the Ann's Run Road. The remains were taken down to the Mouth of the Elk for identification. The remains had been there "for some time". Numerous gendarmes were in the area looking for clues.

Jeannie Westfall remains in critical condition at a Morgantown hospital after being shot twice by a state trooper in her trailer in Elizabeth. The projectile that punctured her lung is said to be lodged in her sternum. Jeannie, a Creston native, has had a long history of mental problems and the present situation should be a wake up call for the necessary action for realistic operation of mental facilities. About two weeks prior she had been committed but then she checked herself out. The authorities said, "Well, there is nothing we can do." The obvious question is "Why not?" Another problem is a government program that deliberately enables non-action to address & solve problems.

It was said that two fellows, both convicted felons who are on registries, checked in deer during firearms deer season and, so they say, one of them pointed a firearm at a neighbor's home. Another (in a position of authority) claimed, "Oh well, that's no big deal." A hearing was heard for one fellow but the results were not known locally although he doesn't show up on the guest register of the Cross Barr Hotel.

Rev. Carlos Nutter is down in the back and Rev. Bob Stanley brought the message at the Burning Springs M. E. Church.

Eva G. Pennington is a patient in a Parkersburg hospital.

Some time back Helen Nutter fell & hurt herself. The medical folks, apparently, associates of Dr. Qvaak, said, well maybe this bone is broken but then later, no, just a bad bruise. Ronnie & Jackie both came back from Georgia to stay and help for a while but, finally it was determined that, indeed she did break a bone in her back and surgery is required. Helen isn't exactly what one might call 'elated' at the prospect. She has asked for prayers.

Margaret Lynch had some falls and she too is facing back surgery.

The Creston Christmas party which had been scheduled for the Saturday evening before Christmas had to be postponed, not because Santa couldn't get there but because all the ovens needed to bake hams & turkeys have electronic parts that won't work without electricity. The party was rescheduled for Wednesday evening and a good time was had by all. As opposed to last year W. Harrison Schenerlein IV was willing to sit on Santa's lap. There were lots of goodies to eat and nice presents for all the younger set.

The price of drip (mountain high test) is $1.691/gallon while propane is $1.144/gallon. The price of local Penn grade crude oil rose $2 to $67.50/bbl.

Equitable, now called EQT permitted 11 more horizontal Marcellus wells in Doddridge County. Horizontal Marcellus wells were also permitted in Marshall, Wetzel, Harrison & Upshur Counties and Jim Reed permitted a vertical Marcellus in Kanawha County. EQT also permitted horizontal wells in the Rhinestreet & Lower Huron in Logan & Mingo Counties.

It was reported that Sam McKown plans to drill two new wells on Chestnut Run on and near the L. A. "Luke" Gibson place.