L to R: Fred Waybright, Carl Marks, and Kathy Wood,
Calhoun 911/OES Director, load water for Calhouners,
over 2,500 gallons were picked-up by those in need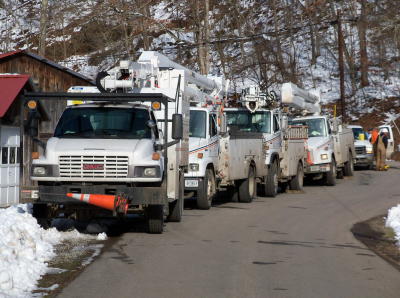 Dozens of repair trucks and lots of workers have been
in the county restoring service since Saturday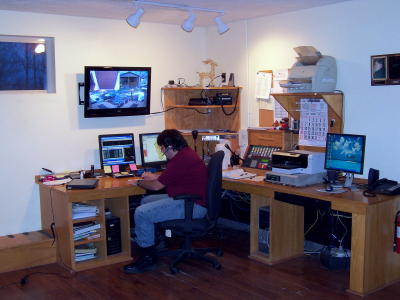 Jacob McCumbers at Calhoun's 911 Center Christmas
Eve, the center processed numerous 911 and over
400 other assistance calls during the crisis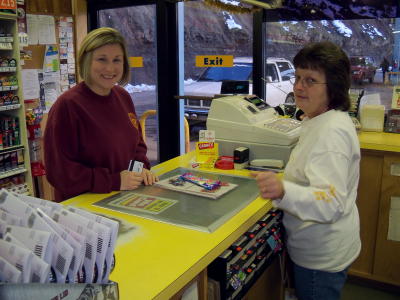 Speedy Mart folks Christmas Eve, have maintained service to
the community around the clock, sometimes on a generator
By Bob Weaver
While darkness is still in the homes of 200 Calhoun residences, this Christmas Eve brings a sense of relief following the worst snowstorm since the winter of 1995-96, not forgetting the ice storm of 2003.
Linda Simmons wrote, "The days without power gave me time to do a lot of thinking. The one thing, or person, I always came back to was Emma Metz."
"We can all learn a lesson from Emma Metz and her simple, meager existence and the way she lived. As a "city girl" I've had a real problem without the power to run all the appliances and electronics."
She referred to Emma's message: "If you don't need it, you shouldn't have it" outlook on life.
She concluded by writing "I certainly hope she has her own little daffodil garden to tend to in heaven. Thanks for life lessons," she concluded.
The local fire departments, ambulance service, highway department and responders stepped up to the plate, plus lots of helping hands from neighbors and friends during the critical days.
The crews brought in by the power company have been working since Saturday.
Calhoun's 911 Center has processed over 400 emergency and non-emergency calls during this crisis.
Several people had medical emergencies, and at times the ambulance had difficulty reaching them, calling for assistance.
One responder, former Arnoldsburg fire chief Bill Jones is in the Critical Care Unit of CAMC after suffering a heart attack.
The great advantage to living in Sunny Cal - people willing to help, beckoning to the call.
CHRISTMAS 2009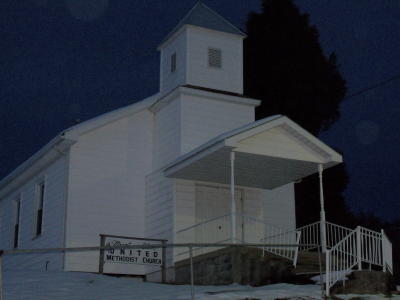 Hur's Mt. Olive Church, closed after 140
years, stands absent of a Christmas program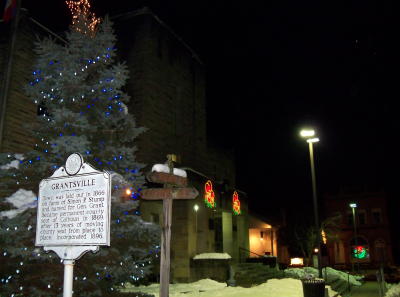 A silent night around the Calhoun courthouse in Grantsville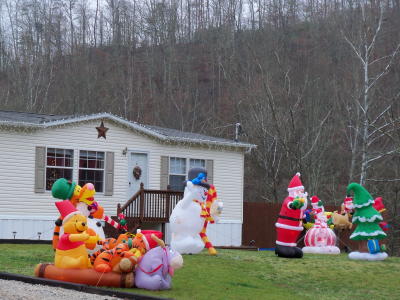 Cars stop on Yellow Creek Rd. to enjoy Christmas display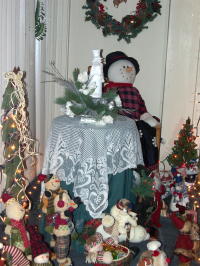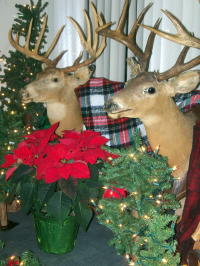 Windows decorated for the holidays in Grantsville