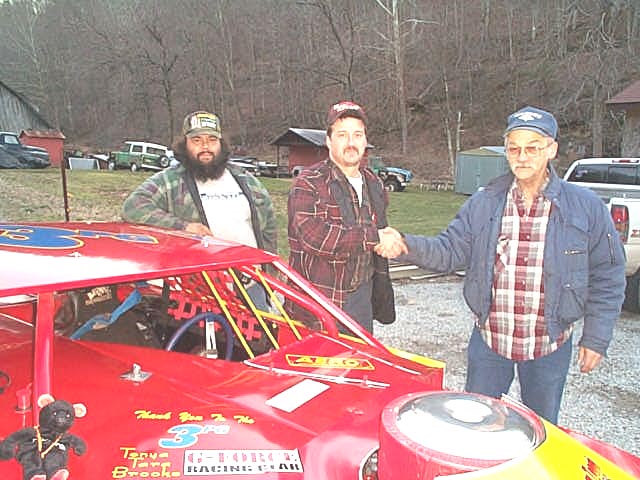 L to R - Frankie Yeager, crew member; Owners Eddie Piggott and Rick Rickard and "The Booger Hole Bandit" (owner not shown, Frank Tongay)
A locally "put together" racing car is headed for the track this season. "The Booger Hole Bandit" is an "AMRA open-wheeled, road warrior modified, Huff chassis with a 406 cubic inch engine with 625 horsepower, which runs on alcohol," according to part-owner Eddie Piggott.
Rick Rickard, who operates the Koffee Kup Restaurant in Grantsville, says the car is scheduled for 56 races this season, including two events at the Tyler County Speedway on March 17 and March 27. Rickard has been involved in auto racing for many years.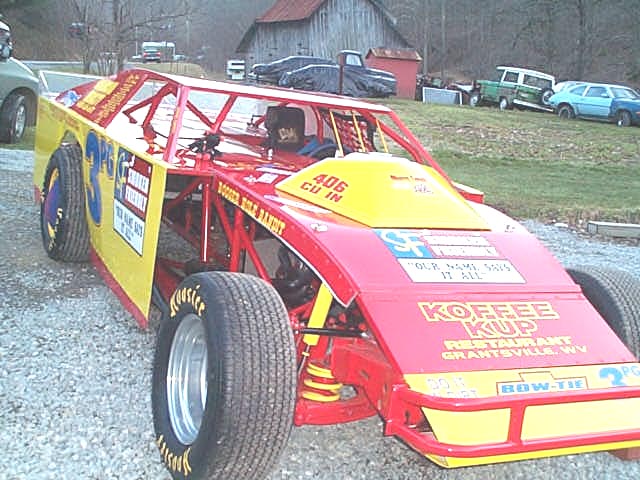 The "Bandit" is scheduled for 56 races
"It has been an exciting project to put this car on the track," said Piggott, who expressed thanks to "Kevin Hartshorn and Keith Smith, Hollie Greathouse and Richard, Larry and Jerry."
The group acknowledged their current sponsors, Bim's Barber Shop, the Koffee Kup Restaurant, Calhoun Realty and Smoker Friendly. "We are seriously looking for some additional sponsors," said Piggott, who can be reached at 304-354-6405.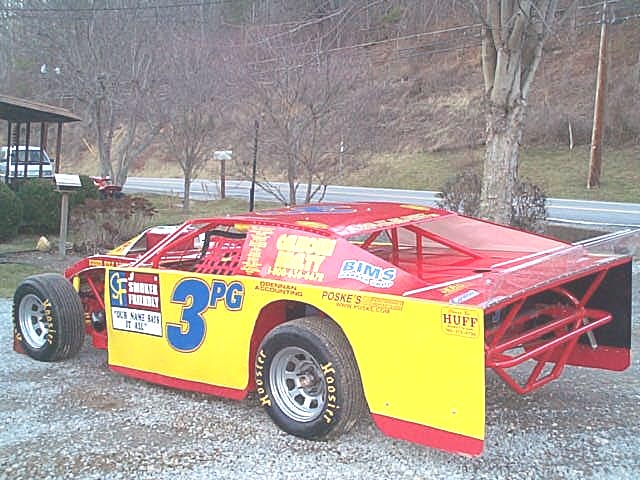 More sponsors are needed