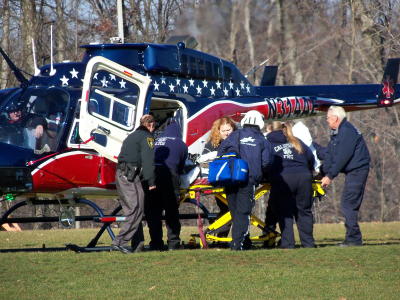 Sinking Springs man loaded into chopper after gunshot wound
UPDATE - Charleston Area Medical Center said Wednesday night Gene Little was under evaluation.
A Sinking Springs man was injured Thursday morning in what has been reported as a hunting accident.
The victim was identified as Gene Little, about 44, who was reportedly riding on an ATV near his residence when a gun discharged into his leg.
Little received emergency care from Calhoun EMS, and was transported by chopper to a regional trauma center.
Officers from West Virginia DNR are investigating.
The incident was reported at 11:30 a.m., the residence is a short distance from Rt. 16 at Mt. Zion.