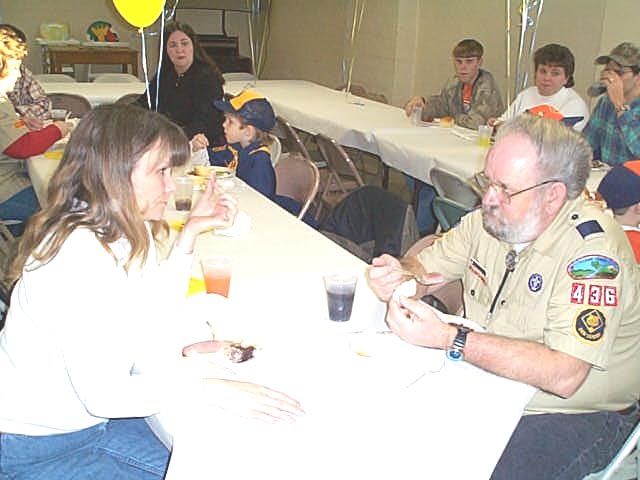 Leader Paul Funk discusses scouting at Blue-Gold Banquet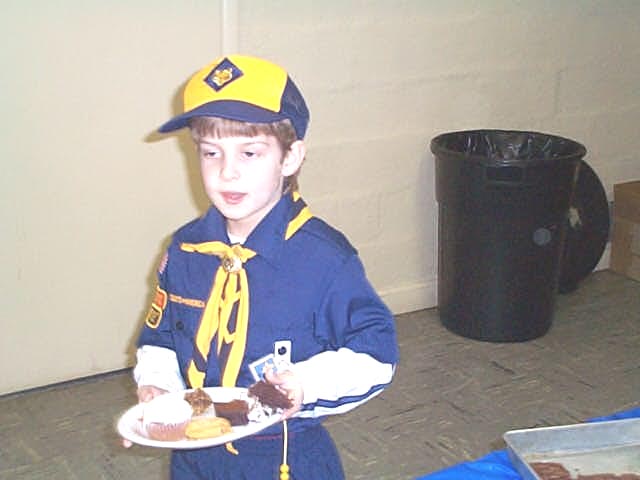 Learning early to sample desserts
Cub Scouts, their parents and scout leaders attended the Blue and Gold Banquet at the First Baptist Church last night. It was an annual event for Pack #436, according to Cub Master, Paul Funk.
Awards were given to scouts for perfect and faithful attendance, in addition to special recognition for the Tigers, Bears, Webelo I and Webelo II's.
A dinner was enjoyed, followed by door prize drawings provided by area merchants.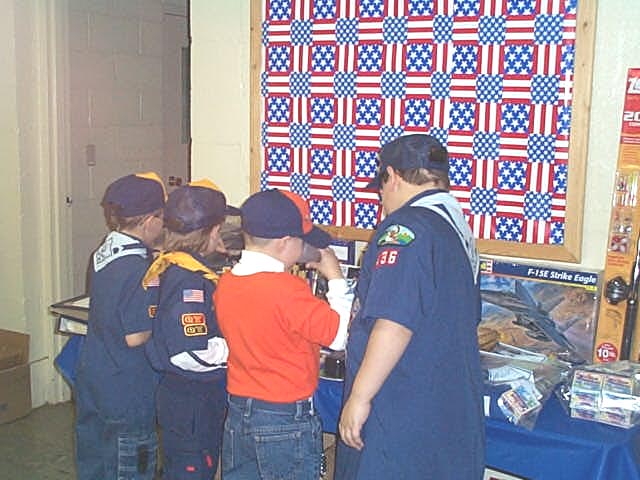 Checking out the door prizes
Tigers: Jon Luc Harris, William Keaffaber, Luke Moore and Kyler Propst. Tim Moore, den leader.
Wolf: Rick Allen, Jonah Law, Jeremiah Marks. Joe Curry, den leader.
Bears: Ryan Copen, Chris Cunningham, Stewart Fitzwater, Graham Knight and Peter Vassilopoulos. Lorri Cunningham, den leader and Heather Little, assistant den leader.
Webelo I: Clinton Bush, Eli Dye, Justin Gerwig, Cody Hickman, Steven Keaffaber, Zach Moore and Ben Sims. Angie Sims, den leader, Johnetta Bush, assistant den leader.
Webelo II: Kyle Keesler, Brandon Reed and Drew Williams. Paul Funk, den leader and Joyce Williams, assistant den leader.
Committee members for the banquet, Johnetta Bush, Rose Knight and Joyce Williams.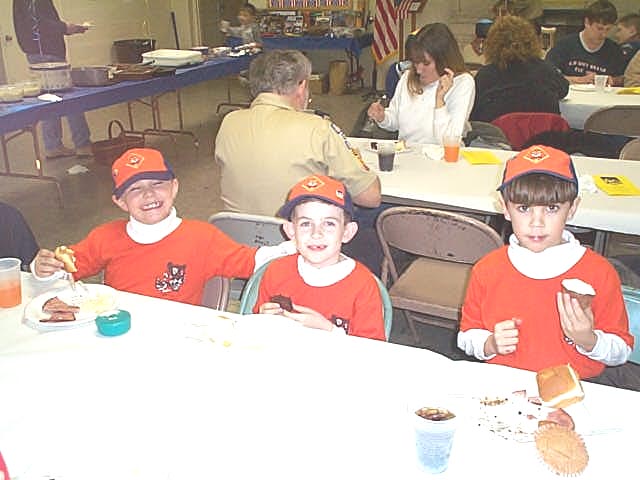 Scouts enjoy evening of food, awards and prizes