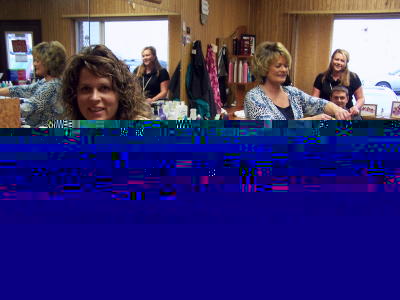 New stylists at Nu-Look in Grantsville, pictured left-right
Michelle Wagoner has returned after a two year absence,
shop owner Linda Fivecoat and new stylist Kenna Smith
Michelle Wagoner says she never got to say her good-byes two years ago, but "That's just as well. I'm glad to be back as a cosmetologist."
Kenna Smith the newest creative stylist is a former spokesperson for Valley Beauty College, is energetic and and excited about working in the field.
Nu-Look is offering gift certificates for the holidays, hair styling, foils, waxing, tanning, manicures, and pedicures.
Smith works Monday through Thursday, and Saturday. Wagoner works Thursday and Friday. 304-354-7800.