A former Calhoun man has been sentenced to prison time for breaking into Barker's Store in Smithville.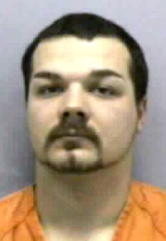 Keith Lamp, 24 (pictured left) will spend a year in prison for a misdemeanor conviction, and another 1 to 5 years in prison for a felony conviction.
Court records say Lamp pleaded guilty to felony conspiracy charges, misdemeanor petit larceny and destruction of property charges in August, 2009.
The court ordered him to pay nearly $3,000 restitution for damage done to the store during the break-in.
Ritchie police arrested Lamp and another man, John Frederick Fisher, also of Calhoun, last March.
Lamp is in North Central Regional Jail.