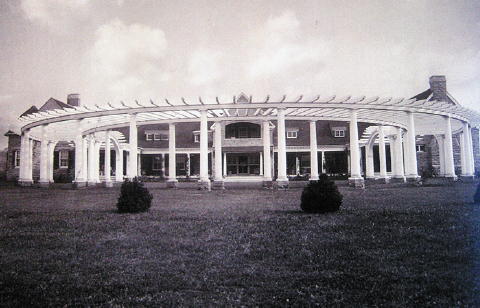 Early photo of Aspen Manor, Wellsburg
Chopped-up bones found hidden in a wall of a 19th century mansion in Wellsburg, sent to the Smithsonian Museum for analysis, are animal bones, according to authorities.
The remains were found by paranormal investigators doing a search of the Aspen Manor.
A group of paranormal investigators found the bones behind a basement wall at Aspen Manor in Wellsburg. Silver-rimmed eyeglasses also were found.
Smithsonian employees determined that the bones came from chickens, pigs and either horses or cattle. Marks on the bones indicate the animals were butchered. Authorities haven't determined why the bones were in the wall. The 1895 mansion is now a bed and breakfast.
It once featured an opium den, gambling and cockfights, but is now a bed and breakfast.