Article and photos by John Griffin

Cub scout Pack 30 held their annual Blue and Gold Banquet on Saturday evening at the Wirt County Primary Center cafeteria. A good sized crowd attended and helped celebrate the Pack's 50th year, including a lot of Scouts, their families, friends, and leaders.

The Rattlesnake Patrol and Troop 30 posted the colors in the opening Flag Ceremony. After the invocation, all enjoyed a fine covered dish dinner. Bear Den 3, Wolf Den 2, the Tiger Cubs, and the Roadrunner Patrol each presented skits. Several scouts received merit badges and Service Stars were presented toward the end of the banquet. George Lemon received a Service Star for 32 devoted years of Scouting.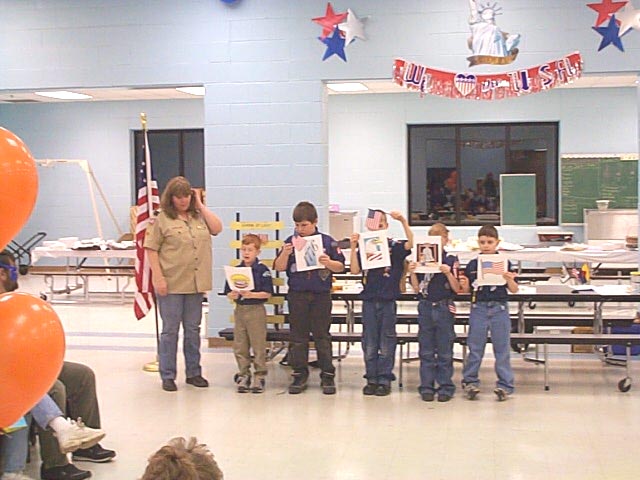 Cubs of Bear Den 3 are proud of "Old Glory"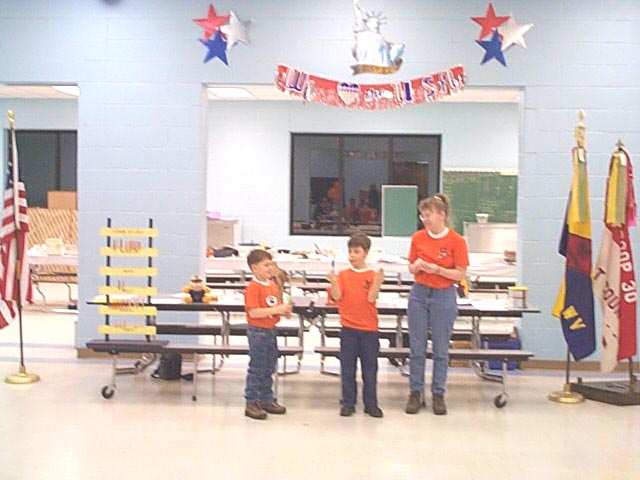 Tiger Cubs performed magic tricks for the crowd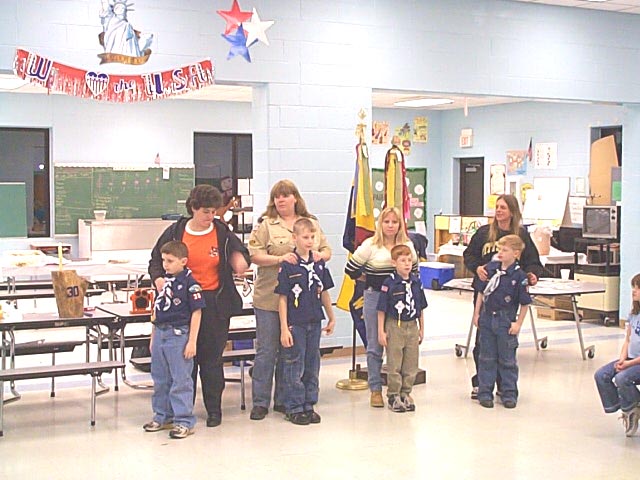 Scouts line up to receive Bear badges with their parents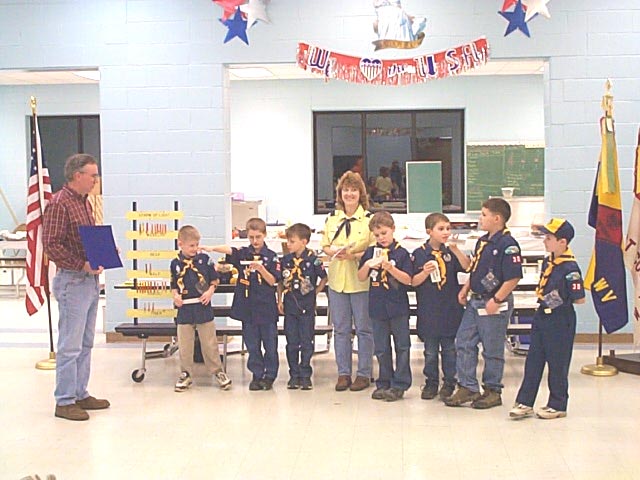 Wolf Den 2 relates "The Story of the Blue-Gold"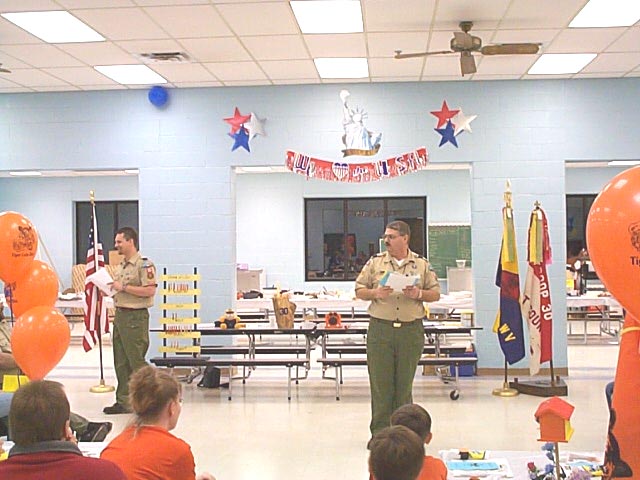 Cubmaster Keith Smith (right) and Assistant Cubmaster David Fulmer (left) serve as "MC's" for the evening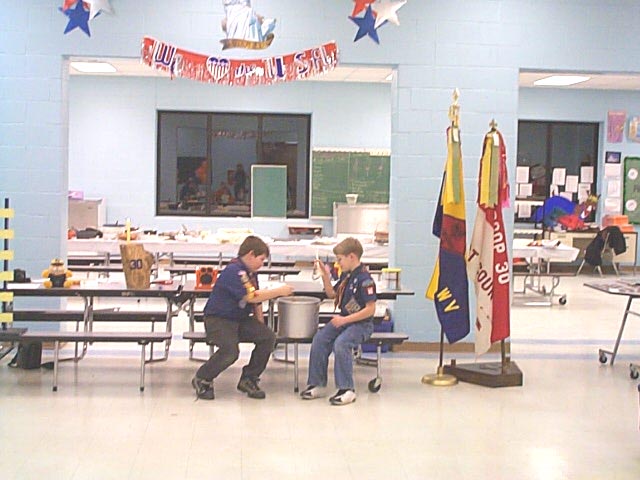 Cub Scout humor - Boy, this is the best soup I've had all week!
Yeah, this is even better soup than my Mom makes at home!
Janitor appears off stage with a mop: Hey, you boys! What are you doing with my mop water?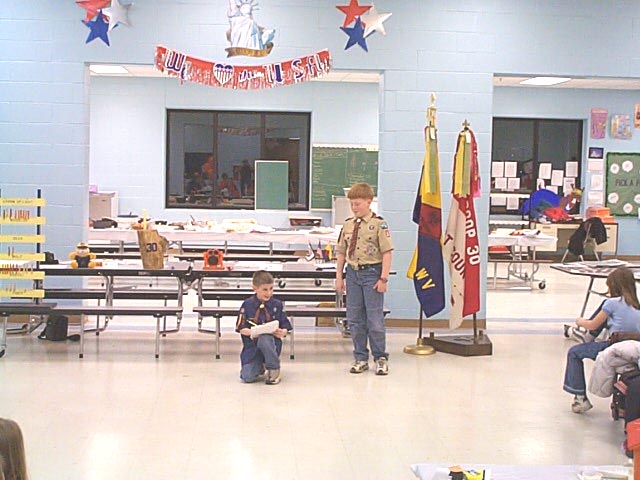 Hey, whatcha doing there?
Writing my brother a letter.
Why are you writing so slow?
My brother doesn't read too fast!