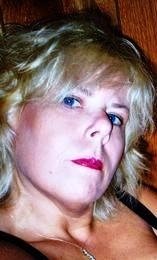 Kathleen H. Taylor
fieldaflowas@yahoo.com

Welcome.

Fall has arrived at Beason with an ample supply of deer to come with it. I think the beautiful colors and the smell of leaves just makes it a great season. Unfortunately, the allergies arrive also and those great seasonal attributes are often shoved aside by Benadryl.

I would like to give a shout-out to Angie's Mom for some great conversation even if it was in a check-out line. Who says grocery stores are just for food? Although I am not too proud to say I will break down the door for some Ben & Jerry's.

Did you happen to read the drama about the guy in Pennsboro with the snake? It seems there have been complaints about the man taking his snake out in public. It had even been given a description of "possible deadly weapon." Well, what about those Paris Hilton dogs that people insist on bringing everywhere? They could be just as deadly if the dog jumped out of his designer purse and bit someone. What if the thing hadn't had his shots yet?

Doesn't that make someone subject to possible disease? What if they set a dog on the counter at a store? Do you know where his paws have been last? I have also seen some children that probably could do more damage than a pet snake ever would. If there were a need to take up space in the paper, I would rather it be used on information about our school system or something a little more significant. Sometimes I am led to believe these dramas are more political than actually caring about what's going on.

The crew took a road trip to see the Calhoun-Williamstown game on Friday night. I can assure you the score wasn't pretty, but, they did well and deserve to be commended on their efforts. At the very least, we can say that we play as a hometown high school team and don't magically attain the best players just to win a title. That in itself makes me proud to be a 'Hounie.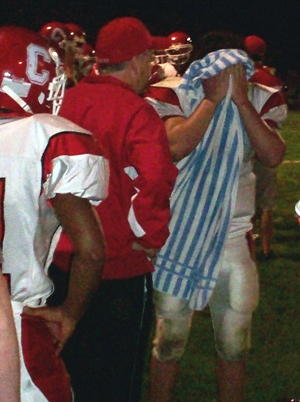 I think the crew is looking to attend the Ritchie game on Friday night. I have met some of the players while working at the 7-11. I can honestly say that some seem to be very mature, responsible and definitely polite. Anyone who works in retail or something to that nature, can tell you kids like that make one's job a little more pleasant. So, I say hats off to the parents and coaches for encouraging such behavior. I wish them much luck with their game on Friday.
One of Ethan's pigs has passed on to Hog Heaven. It was the littlest one, affectionately named "Pork Chop." It seems Ethan was sold a pig that was taken away from his Momma to soon and was not ready to eat regular food. We tried to bottle feed it, but, it just wasn't enough. Ethan had a harder time with it than I had anticipated. I think he had a lot of those, "if I had only done this or thatů" thoughts going around in his mind. But, he has been concentrating on the remaining 3 pigs that seem to be growing bigger by the second. One can just look at those things and feel the cholesterol already rising by 200%.
If you haven't already, stop by and enjoy some service music from the House of Metallica. Membership of the House is limited to those with occasional questionable judgments (like a recent nose piercing), the gift of sarcasm, Jimi Hendrix t-shirts and of course, the love of General Lee baseball hats.
Have a great week and rock on.