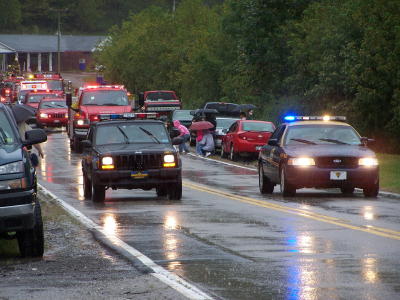 Parade starts during slow-pouring rain, hampering attendance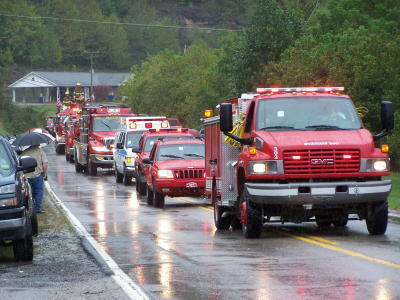 Area fire trucks not affected by rain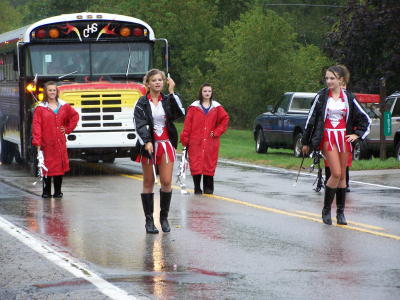 Majorettes brave the elements, while band plays music in the bus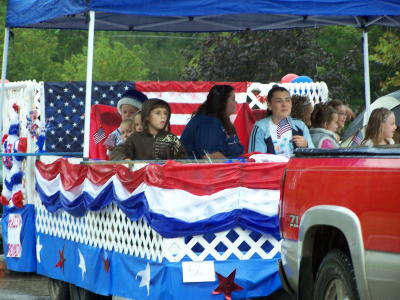 A quick glimpse of queen and king float
Saturday's 42nd annual WV Molasses Festival parade was dampened by a slow falling rain, shortening the parade and the crowd.
The CHS Red Devil marching band didn't march in the rain, but did play inside the band bus going down US 33-119. The majorettes did brave the elements.
Festival goers still turned out in large numbers to the community event, Friday and Saturday. The molasses sold out.
Saturday evening, folks enjoyed music indoors.