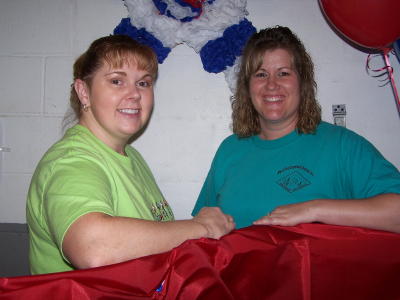 Festival co-chairs Crystal Brenneman (L)
and Dawn Burris (R) have a busy Thursday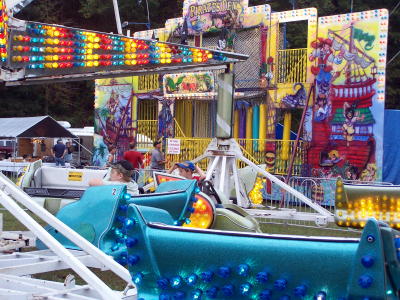 Carnival rides new feature on the mid-way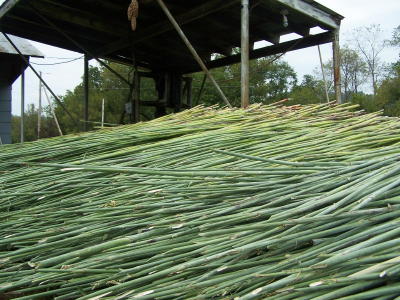 Piles of sugar cane ready for the squeezin'
The 42nd Annual West Virginia Molasses Festival kicked-off yesterday with lots of scheduled activities, molasses making demonstrations, daily activities, carnival rides, exhibits, a country store, music contests, a greased pig contest, and Lion's Club activities.
The Arnoldsburg event is a community homecoming.
Saturday is the Grand Parade starting at 1 p.m.
Friday is pancake and sausage day, with Saturday featuring the famous Molasses Fest's chicken barbecue.
Calhoun County's own 19th Regiment of the Virginia Cavalry Company A - "The Moccasin Rangers" will set-up camp during this year's event.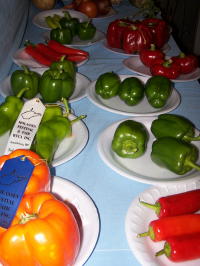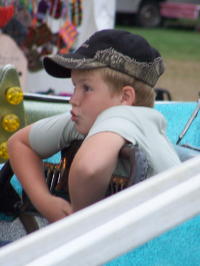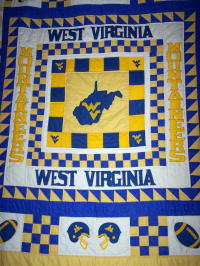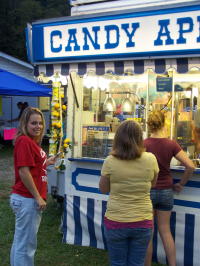 PROGRAM ACTIVITIES
Friday, September 25 - 10am-3pm Molasses Making Demonstrations; 3:30pm-6:30pm Sausage-Pancake Supper; 5:30pm Cake Walk sponsored by Glenville Care and Rehab; 7:30pm Gospel Music featuring The David Bowen Family, Stockner Family & Friends, Ron Shamblin
Saturday Morning, September 26 - 10am-3pm Molasses Making Demonstrations; 10am Rubber Ducky Race; 11am Parade Line-Up at Arnoldsburg School; 11am Chicken BBQ begins; 12-noon Judging Horses & Wagons at Arnoldsburg School.
Saturday Afternoon, September 26 - 1pm Molasses Festival Parade - Calhoun County Band Performance after parade; 2pm Karaoke; 3pm Molasses Festival Idol, Corn Hole Tournament, Kids Games on ball field; 3:30pm Parade Trophy Presentations; 6:45 pm Quilt & Final Prize Drawings; 7pm Crossfire Country Music Concert begins
Saturday Afternoon, September 26 - 2:30 pm - Sign-up for Kid's Day Contests to begin at 3 pm. Greased Pig Chase for ages 6-8, 9-12 and 13-16. Entry fee is $5. Obstacle Course for children five and under. Entry fee is $1. Each child will win a prize at the end of the course. Pigs are sponsored by Kyla & Loren Lovejoy, Randall & Mila Arnold, Kenny & Debbie Arnold, and Marvin & Millie Arnold. Contact Millie Arnold for more info (304)655-8960.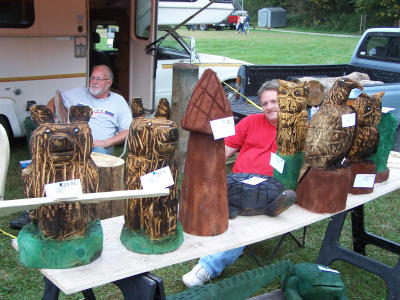 Hand crafted wood carvings on mid-way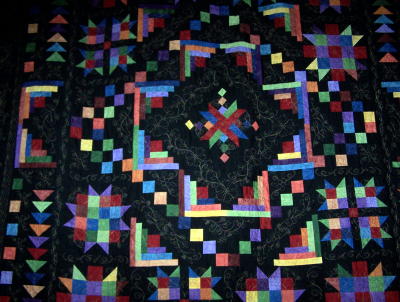 Award winning quilt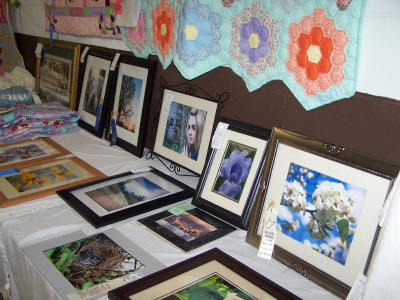 Photography exhibit one of several groups on display