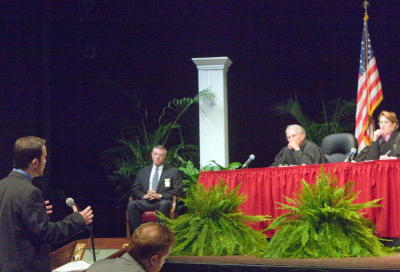 Defense attorney Rocky Holmes said, "If this decision is left to
stand, it's almost turning into a lobbying aspect, counsel could
wine and dine jurors as long as the trial is not talked about."
By Bob Weaver
The never-ending case against convicted Calhoun murderer Ronnie Rush resulted in a second appeal Tuesday before the WV Supreme Court of Appeals during a special session before Marshall University students.
The case of the up-close shooting of Ward Groves and Mary Hicks of Sand Ridge is now in its' sixth year because of well-documented bungling by the WV State Police in Calhoun County.
The latest appeal for a new trial is linked to Cpl. Doug Starcher of the Grantsville Detachment having lunchtime conversations with jurors, reported to be 15 minutes in length, the defense saying it was in violation of orders issued by the judge from the bench.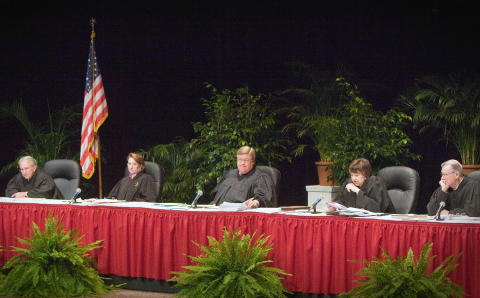 Justices hear second Rush appeal in case that started with 2003 murders
Rush's defense attorneys claim because of Cpl. Starcher's key role in the case, his actions tainted the jury, also saying throughout the second trial conducted in Jackson County, the officer sat next to prosecutor Shelly DeMarino.
Judge Thomas Evans disagreed at the time, denying a mistrial, but still dismissed two of the jurors who spoke with the officer. Evans maintained none of the trooper's conversation was about the case and did not prejudice it.
Rush is now challenging the circuit court's denial of his motions for a mistrial, seeking a reversal of his convictions or a remand for a new trial.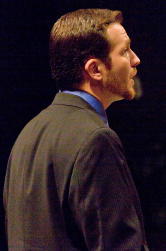 Defense attorney Rocky Holmes (pictured left) told the high court Tuesday, "If the court lets this stand, with the major reasoning ... I could sit down with a jury, and (buy) their lunch and (get) their (phone) numbers ... and as long as I didn't talk about that trial, there would be no problem."
"If this decision is left to stand, it's almost turning into a lobbying aspect, counsel could wine and dine jurors as long as the trial is not talked about," Holmes said.
Goldberg, representing the state said, "I believe the judge was doing what he was supposed to do," quoting case law, saying their was no prejudice in the conversations with jurors by Cpl. Starcher.
Justice Brent Benjamin continued to make a case regarding the body of evidence showing that Rush was guilty, indicating that such might override Cpl. Starcher's actions since no prejudice was exhibited.
Holmes said "There would be enough evidence, as a whole, there could be a conviction ... We're not really disputing the evidence ..."
Holmes told the court he and co-counsel made special efforts not to connect with a number of jurors in a nearby restaurant. "We listened to what the judge ordered us to do."
Holmes and defense attorney Teresa Monk claim if they had conversed and mingled with the jurors, they would have been in deep trouble.
Holmes said the "trial courts main contention was if the trial was not discussed, there was no harmful error."
A justice asked, "Then why give instruction to the jury to have no contact with jurors."
"One of the four jurors that was questioned by the court after this happened became the foreman, and he was mad as the dickens that anybody would question him," stated the court.
"How do you get around the proposition of law, when a person's liberty is on trial, the jury shall be free from all outside influence," stated a justice.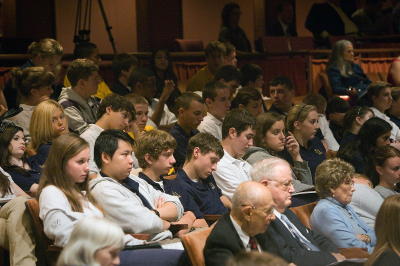 Marshall University students hear Rush appeal
"We've got a guilty person here ... It's our job to see they get a fair trial," quoting case law, and asking "How many years experience did this trooper have that went and had a pow-wow with the jury?"
"Every-time the state screws up, they always say its harmless ... We put in evidence things we know shouldn't have gone in, the rule wasn't right, and every-time they (the state) go over the line, they keep saying its harmless ... " said Justice Ketchum.
Holmes said Judge Evans had an opinion on the matter, discussing Cpl. Starcher's actions, saying "It was a stupid thing for the trooper to do, unquestionably."
After evidence of State Police bungling in his first trial, the Supreme Court granted the first appeal, with numerous instances where officers violated Rush's constitutional rights, exhibiting unprofessional behavior and misrepresentation of facts.
The Supreme Court will be issuing a decision regarding the Rush case within a few months.
See related story RUSH'S ATTORNEYS FILE FOR SECOND RE-TRIAL - Claim Calhoun Trooper Tainted Jury