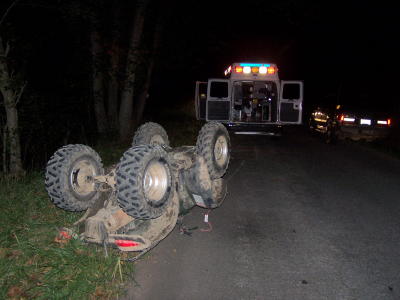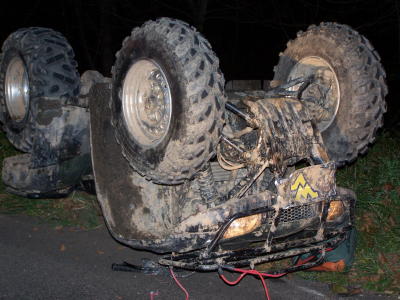 A Mt. Zion man is listed in serious condition at Charleston Area Medical Center Sunday night, suffering from injuries he received in an ATV accident Saturday night in Calhoun County.
Robert "Moe" Riddle, 27, was life-flighted to the trauma center by Air Evac, after being transported to a Calhoun Middle-High School landing site by Calhoun EMS.
Riddle's ATV struck a deer on Dennis Fork near Hur just before midnight, reportedly suffering head trauma and possible other injuries.
He was reportedly thrown from the ATV onto pavement, and then landed over a 15 foot embankment.
The dead deer was a short distance down the highway from the ATV.
The Grantsville VFD responded.
Deputy Sheriff Jeff Starcher investigated the accident.