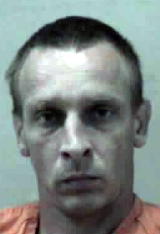 A former Calhoun man, George Nicholas Parsons of Parkersburg, is facing felony charges related to the stealing of "over a thousand dollars" of items from a cabin located in the Leatherbark Road area of Ritchie County.

A criminal complaint issued by Sr. Trooper J. L. Brewer of Harrisville, says he "received information that Gary Ferrell, Gary Nicholson and George Parsons (pictured left) were subjects in the cabin burglary."

The complaint further states "that after using an informant...the officer recovered enough evidence to obtain a search warrant for Gary Ferrell's residence," in Calhoun County.

It was then that police recovered over a thousand dollars of missing item, says the complaint.

"The officer spoke with Gary Ferrell, and Mr. Ferrell stated that Gary Nicholson and George Parsons came to his house with the recovered items, and told Mr. Ferrell that they needed money and that they would sell him the items cheap."

Parsons has been released from Central Regional Jail.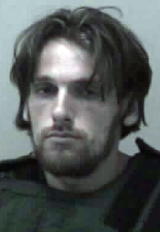 The Calhoun Sheriff's Department has arrested Herbert Nutter, 28 (left) for carrying a concealed weapon, possession of marijuana and improper registration.
Nutter, who is in Central Regional Jail, has bond set at $3,000.