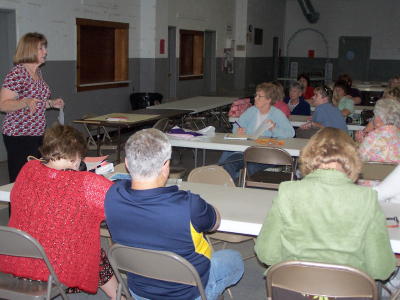 Big Blue Dream team meets in Arnoldsburg
The Big Blue Dream team held a public meeting yesterday evening in Arnoldsburg to drum-up interest in bringing a public swimming pool back to Calhoun County.
Co-chair Jean Simers said the group is taking a positive approach to make it happen - reviewing the obstacles, which includes obtaining initial funding, choosing a location, and the cost of on-going operation and maintenance.
Those attending the meeting agreed with a survey done by Calhoun's Red Hat Society members, which listed the availability of a pool as a number one need.
Currently members are collecting information about pool construction and operation from around the state.
Linda Fivecoat said "We need a pool in Calhoun. We hope to work together with everyone in the county to get this to happen."
The group officers are, Danielle Stevens and Jean Simers, co-chairs; Linda Fivecoat, vice-chair; and Donna Steigleder secretary.