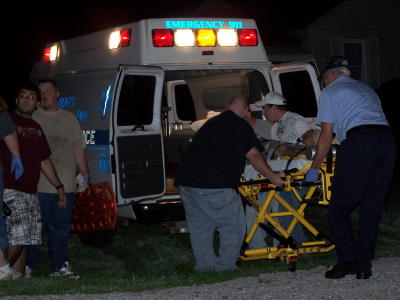 Emergency personnel load male driver from Phillips Run Crash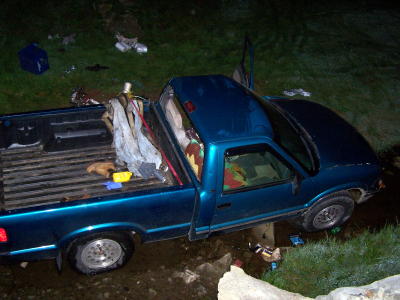 Truck, traveling north on Rt. 16, left highway and
landed in Phillips Run, injuring driver and passenger
A pick-up truck went out of control on State Rt. 16 on Phillip's Run near Grantsville Sunday night, sending the male driver, about 30, to a regional hospital by chopper and his female passenger to Minnie Hamilton Health System.
The driver was described as "in and out of consciousness," reportedly suffering from a neck injury.
Calhoun EMS and the Grantsville VFD responded to the 10:30 p.m. accident.
Deputy Sheriff Jeff Starcher is investigating the accident.
The air-lift was from the Foodland parking lot in Grantsville.