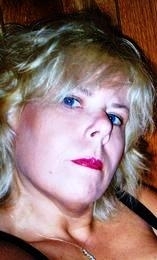 Kathleen H. Taylor
fieldaflowas@yahoo.com

Welcome back to Beason. We are glad you stopped by!

First, I have a round of birthday wishes for Brittany Scites, Billy Ferrell, Junior Taylor and of course, yours truly. Perhaps it is overdoing it a bit by adding my name to the list. But, I have been known to be "outside the box". So, I guess most people wouldn't see this as abnormal coming from me. I am sure my picture is right next to the word "abnormal" in Webster's.

Speaking of abnormal, my dog Rock was accidentally hit by a car. Rock's not the sharpest tool in the shed (hence his name, "Rock") but would've been greatly missed if he had passed on to Dork Dog Heaven. For now, I have to give him medication and he must endure the torture of an air conditioned home. He's one of those dogs that love riding in cars (rather than under them) so at least my car doesn't smell like dog barf from the trips to and from the vet. I can deal with the smell of whatever is lurking under Avery's seat, but, cannot handle dog barf.

.38 Special is on the entertainment line-up for the Parkersburg Homecoming. I would love to go down and see that. I guess it will depend on the usual list of things-kids, work schedules, bills, kids and did I mention bills?

I got Avery some very cool shirts for school. He will be the hottest second grader on campus. I could see him gracing the cover of Rolling Stone someday. I'm just going to have to drag Ethan school shopping since he hates about 75% of what I pick out. He is really good at being twelve. I am sure he will be on the top of the 'tude list for the seventh grade. However, I am pretty certain one does not receive Harvard Scholarships for high scores on the "Attitude" test.

My p.c. has officially ended its tour of duty at the house. So, I've been 'netting over the cell. I am sure Sprint stockholders will be zillionaires soon if not already.

I am looking forward to football season. There is nothing like sitting in the fall evening air watching an exciting game with two children that are constantly fighting and spilling their munchies all over the place. Seriously, I am excited about it and look forward to attending a game or two this season. I am anticipating going to the Ritchie-Calhoun game. It's kind of hard picking one team to cheer for, so, I try to keep it middle of the road. As most of you I will always be a "Hounie" in my heart.

My pick of the week is, "No Surprise" by Daughtry. I am hopeful their new CD is as good as the first. It will be very difficult to top it.

Have a wonderful week.