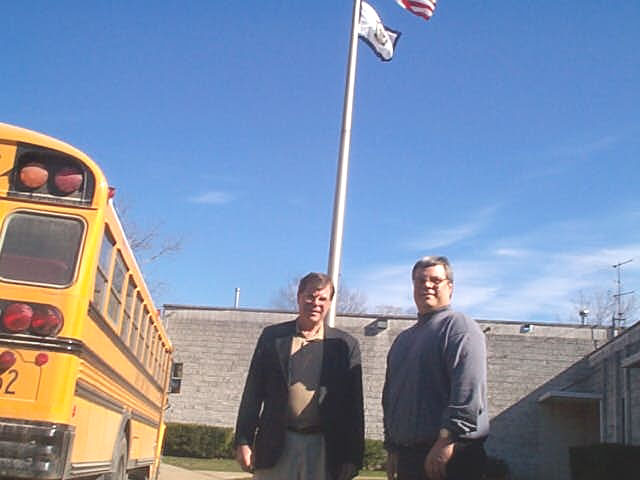 Director Dr. Bob Rentschler and Counselor David White welcome visitors
One thing you notice when visiting the Calhoun-Gilmer Career Center, the students are on task and seemed focused on their work. "Actually, most of the kids who come here really like it," said Director Dr. Robert Rentschler.
Yesterday was Open House at the center, which teaches about 300 students from Calhoun and Gilmer counties, including about 15 adults. The school also provides courses for students who have experienced problems in main stream schools.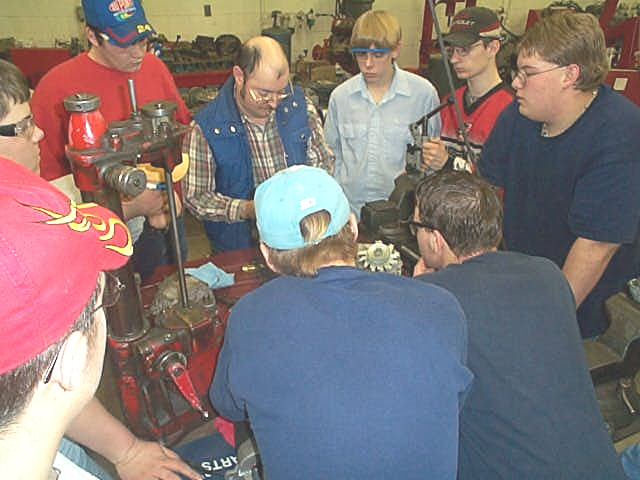 Auto tech students work on mechanical problem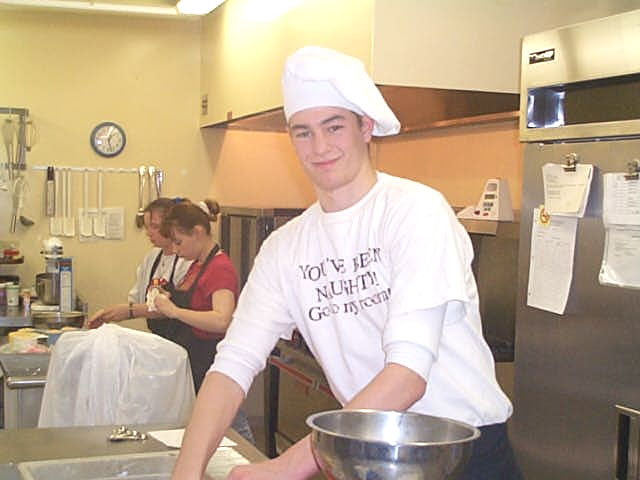 Chef Damon Merola turns out some tasty fare
Dr. Rentschler said when students have problems at the center, they are dealt with immediately. "We work hard at setting boundaries and giving positive support," he said. "Most of our students really want to learn. They're into it."
There are several new programs which allow the school's students to qualify for credit at Glenville State College and WVU-P at Parkersburg.
Counselor David White gave tours of the various departments, including Metals Technology, Building Construction, Criminal Justice, Environmental Sciences, Business Education, Auto Technology, ProStart, Occupational Health and Cisco-Aires, among others.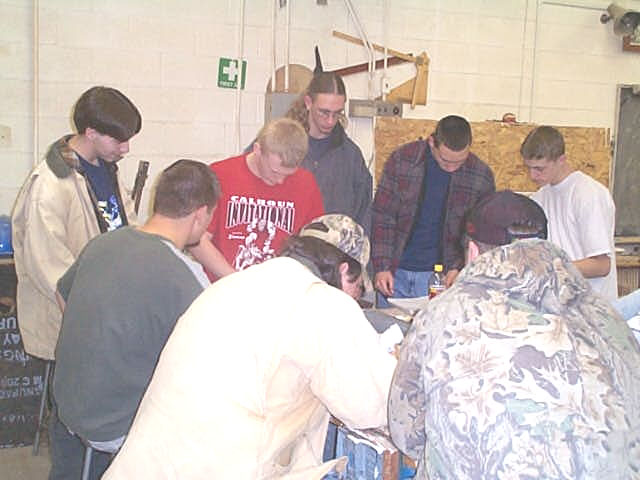 Building construction crew plans daily work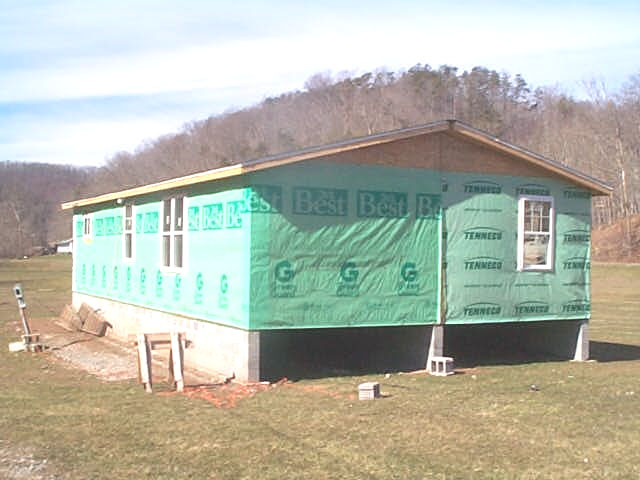 Crew is working on this house project adjacent to the center
The instructional staff includes Karen Blankenship, Donna Burge-Tetrick, Patricia Cain, Zane Gherke, Martha Harris, Debbie Henderson, Barbara Jones, Mike Kubina, Cheryl McCallister, James Pierce, Julius Singleton, Kenneth Townsend and Counselor David White.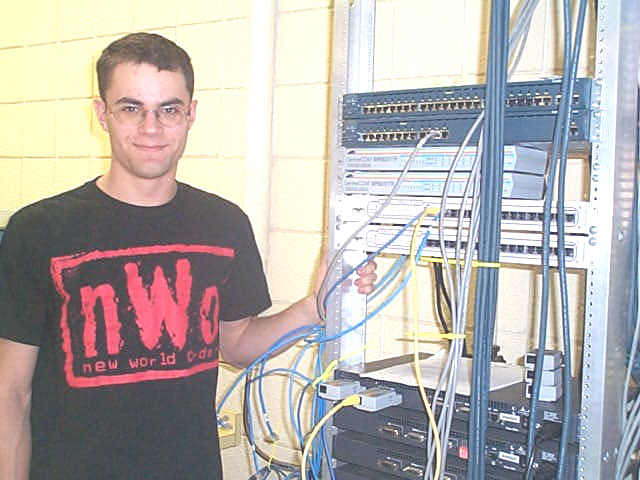 David Albaugh works on technical computer equipment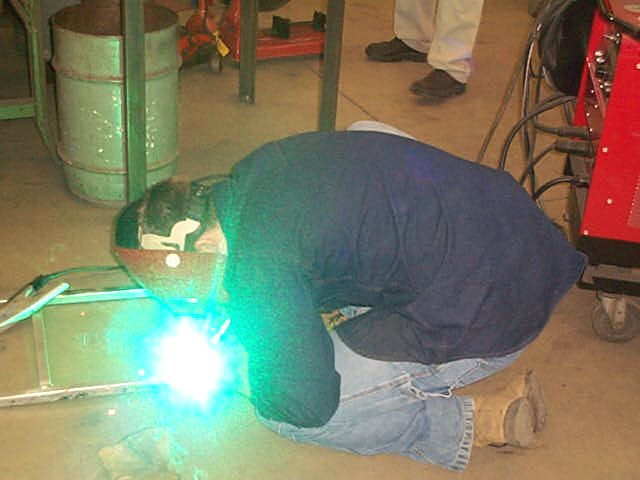 Welder completes task in Metals Technology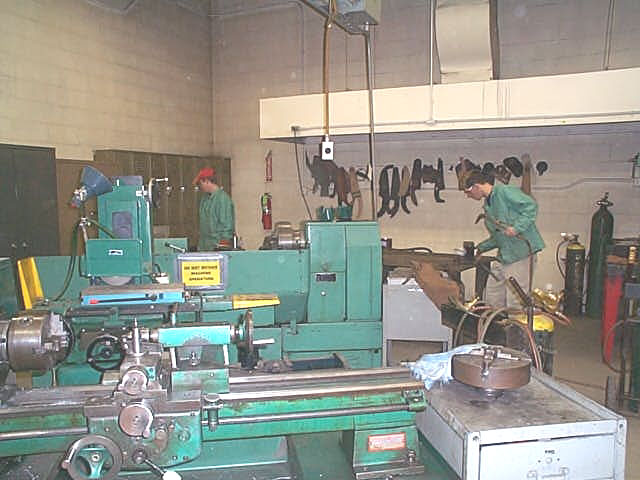 "Machine Shop" has up to date equipment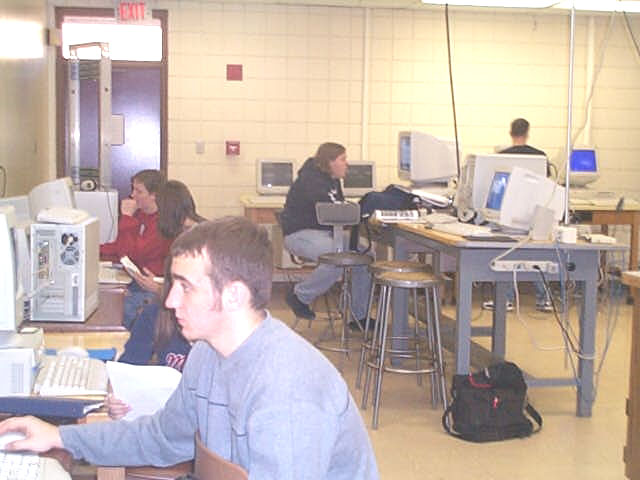 Cisco/Aires students on task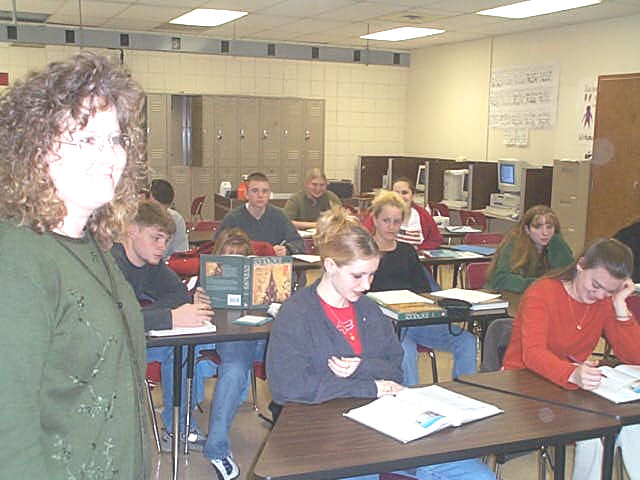 Criminal Justice class, Ms. Tetrick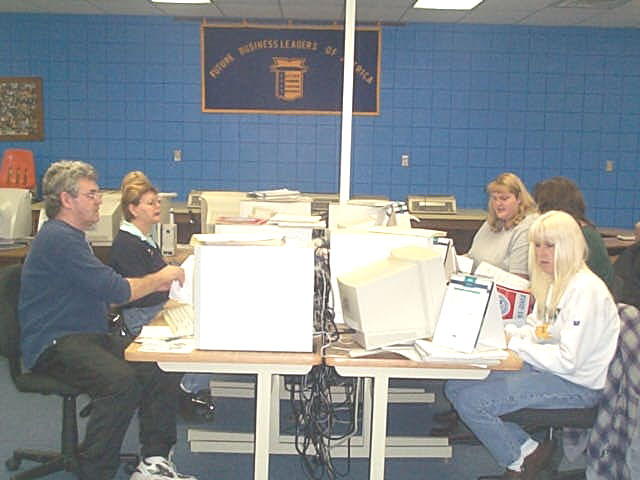 Business class working on computers