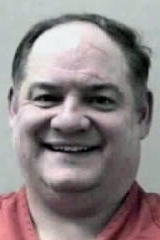 John Manis Richards, represented by his attorney Christopher Moffatt, entered into a plea deal over alleged crimes he committed in Gilmer County, the theft of merchandise and a truck from Hardman Supply in 2007.

A jury trial to hear the case had been canceled, and a hearing was held yesterday before appointed judge Larry Starcher.

The plea arrangement was made with Gilmer Prosecutor Jerry Hough.

Richards pled guilty to a count of his indictment for grand larceny.

He also pled guilty to another count in the indictment for conspiracy to commit grand larceny.

A count charging him with breaking and entering was dismissed, by a motion from prosecutor Hough.

A pre-sentence investigation has been ordered, with sentencing to be scheduled.

Richards remains on bond.