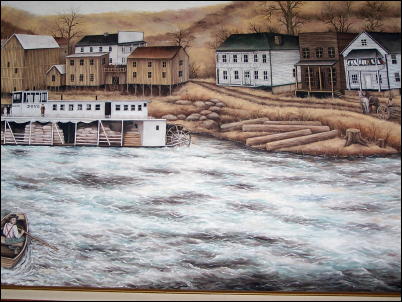 Painting of Creston Harbor depicting the villages early boom days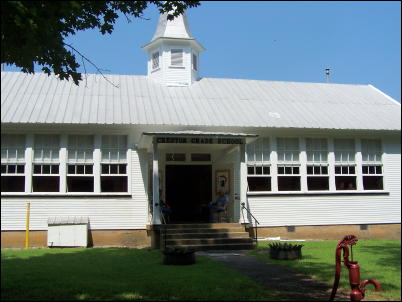 The current Community Center, formerly old
school, still holds the community together
2009
About 60 folks attended the Creston Community Homecoming Sunday, including descendants of Dr. D. S. Stewart, who spent 66 years serving the community.
The event was dedicated to Dr. Stewart.
The community building is full of history, with hundreds of historical photos displayed on the walls, artifacts and replicas of days gone by.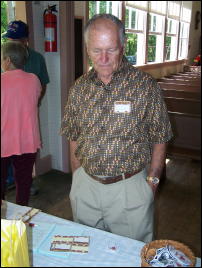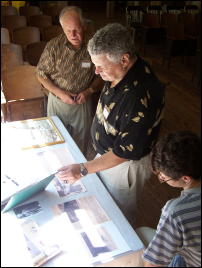 Grandson of the late Dr. D. S. Stewart, Ervin Stewart,
79, of Barberton, Ohio returns for a visit (left) while
visitors enjoy looking at old clipping and photos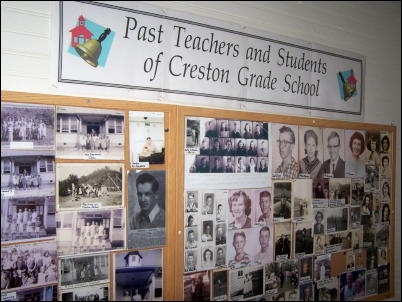 Walls of history and memories in Creston Community Building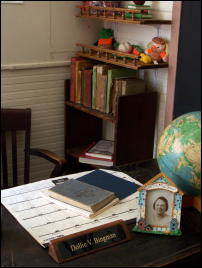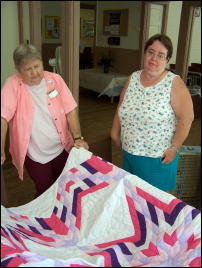 Replica of Creston school days (left) and a
homemade, hand-stitched quilt is displayed
See related story HOMECOMING SUNDAY: LEGENDARY CRESTON DOCTOR REMEMBERED - Over 66 Years He Wore Out Five Horses, Delivered 2,028 Babies