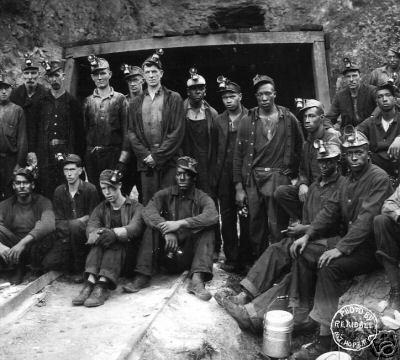 Submitted by Annette Barnette
Public Relations & Marketing Director
Glenville State College
Glenville, WV - The first Glenville State College Fine Arts Building Gallery exhibit of the 2009-2010 school year, Photographs from the Coal Fields of Southern West Virginia, is now open.
The exhibit by Rufus E. 'Red' Ribble is a fascinating collection of panoramic photos of coal fields and towns throughout Raleigh, Fayette, and Wyoming Counties. The photos are from the 1920s to 1950s and depict the everyday lives of mine workers in West Virginia.
The show will run through October 2nd and will be open Monday through Friday 10 a.m. to 2 p.m. The gallery will also be open one hour before GSC Fine Arts events. An opening reception will be held for the show in the GSC Fine Arts Building Gallery on August 31st from 5 until 7 p.m. "I am very excited to host this show in the gallery. This exhibit represents an important part of West Virginia history, culture and heritage," says GSC Assistant Professor of Art Liza Brenner.
For more information on the 'Red' Ribble exhibit and future exhibits in the Glenville State College Fine Arts Building Gallery, contact Brenner at Liza.Brenner@glenville.edu or call (304) 462-6346.