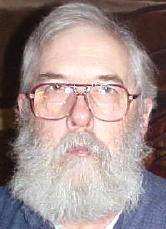 By Alvin Engelke
alvinengelke@hotmail.com

Jane Engelke returned after helping with the Miss America's Outstanding Teen pageant in Orlando Florida. Miss West Virginia's Outstanding Teen, Jackie Riggleman, won a scholarship for her community service work.

W. Harrison Schenerlein IV went with his cousin Vinnie to the Sons of Italy picnic.

A number of Wirt residents attended Jack & Donna Boley's picnic on the Ohio River at Friendly.

Marie Park Snyder was calling on Dorothy Lynch.

There were 58 at the reunion at the Creston Community Building, the old school house. Dr. David S. Stewart, Creston's famous physician who died in 1950 at the age of 105 was honored and many of the Stewarts from far and near came back to Creston for the event. Ernie & Junior Stewart both remarked that they had C. M. Engelke for a teacher when they attended the Little Creek School back in the 1930s.

Dave Wooten & crew did some more repair work on the Creston Community Building and while there poured the concrete pad to make the handicap ramp more usable.

Eva G. Pennington has come down with the shingles. While she & Joe were on vacation she got to spend some "quality time" where one gets breakfast in bed but she is now on the mend & able to go. As if all that wasn't enough her 35-year-old son-in-law had a heart attack and died.

Rev. Carlos Nutter's wife is reported to be doing well and undergoing therapy at the Arbors in Marietta.

The weather finally turned hot and the rain slacked off, at least for a few days. There are actually tadpoles in a puddle along the Richardsonville road which is not the usual way in August.

It was learned that Sean Hannity would be on the program with Hank Williams, Jr. on Labor Day down near Logan. One can order free tickets on the Internet.

Hazel Vandal Powell has been on the sick list but was able to come back to Creston for the reunion.

It was learned that Terry Grim is moving to Parkersburg.

Rev. Robert Stanley brought the message at the Burning Springs M. E. church.

Wherever one goes one hears talk about the push to socialize medicine that is being promoted by the Big Eared One. Billionaire George Soros put in $5 million to make America like the Banana Republics and the East Zone. Former Alaska governor Sarah Palin was vilified for talking about the death panels in the government plan to control all health but after a week the senators decided to "take out the panel which earlier had been said to not exist". Apparently there is also such included in the "stimulus" plan, which apparently, was designed by the Apollo group which is affiliated with Acorn, the Big Eared One's former employer.

Little Johnny Rockefeller IV had a "town hall meeting" to discuss health care but it was by invite only and, apparently, he plans no meetings with 'ordinary' West Virginia citizens. Several who have been pushing the plan have been caught telling "fibs" to put it mildly. They get testy when it is pointed out that the real plan is single payer with complete government control.

The price of local Penn grade crude dropped $3/bbl to $60.75. It was reported that Hard Rock, a firm that had been drilling in Roane & Jackson Counties has curtailed their operations. Also there is a suit against an outfit that had numerous permits cancelled in Ritchie County for failure to pay royalties from production.

Those who got up to view the meteor shower reported that, when the clouds were out of the way there was a spectacular show.