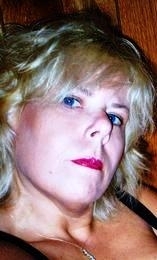 Kathleen H. Taylor
fieldaflowas@yahoo.com

Greetings from the metropolis of Beason. I am so glad you returned to find out what mischief is taking place here. I don't tell everything as it always more exciting to leave some mystery to my madness.

Billy Ferrell and I will once again be joining forces for a birthday party. We won't be hosting the bash on the same weekend as the Taylor Reunion like we did last year. Due to some conflicts of interest, we felt it would be better if we had the fiesta on the following weekend. Anyway, I think this is Bill's 35th and my 39th. Although, I could have those ages incorrect as old age does cloud the brain a bit. Seriously, I will be turning 41 and I am completely OK with that. (I can't stop time anyway, so I can like it or lump it.) If age 41 will be anything like 40, bring it on! So, for those of you fearing 40, don't! Age 40 was one of the best years I have ever had. My 40th birthday party alone should've been a sign of how funny, freaky and festive the year was going to be I don't live by the old cliché, "you're only as old as you feel." My motto is, "stilettos or flats?" Stilettos, babyyyy….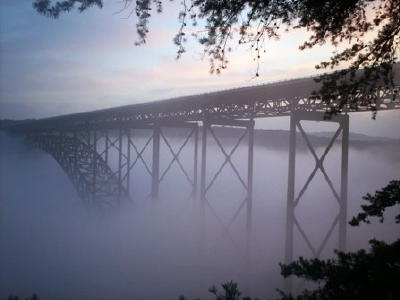 New River Gorge Bridge, taken on our trip home from vacation
I have had fewer hours at 7-11 so I have been able to be with my kids more often. I didn't realize how much I missed them. I loved being home with them even when they were fighting over the XBOX or grossing me out with some sort of bodily backfire. (Which Avery takes great pride in). We have cleaned out dressers and weeded out school clothes from last fall that were never worn. I sensed it probably wouldn't have bothered them if I had gone back to work that day. Those chores seemed to be quite traumatizing to them.
I did blow a minor gasket when Ethan found about 8 shirts he never wore to school last year. They were all very cool shirts (they had to be, I picked them out!) There was a Kiss t-shirt, an Ecko t-shirt, a South Pole t-shirt, what more does the kid want? I have drawn the conclusion that kids today just do not appreciate what they have. And, no, I am not going to save them for Avery. I am going to sell them or give them to my friends' kids. There is no way I am keeping shirts for another 4 or 5 years. I've got enough junk in this house and I will forget that I have them anyway. It's like when you buy Christmas presents in the summer and then forget about them when Christmas actually comes. I think it's that old age thing again.
I went walking this evening and the kids were on the bikes along with me. As we were going by Terry's house, I found myself nearly drooling over the car I so desperately want parked in his natural driveway. I was thinking that perhaps it would make a great birthday present. If I got that car, I would vow never to bother him again with any car, farm or house issues. This car is a mature Z28, but, definitely still stiletto worthy.
Avery and I discussed it and decided what we would do to the car. We wanted to paint it black and put some flames on it. Give me a fast, T-top car with flames and you know the outcome can't possibly be boring. Instead of "Smokey and the Bandit", it would be "Kathy and the State Troopers."
The deer on Beason seem to be taking over the place. They have been sneaking into Ethan's pumpkin patch and eating the plants. I've never heard of that, but maybe the deer are suffering from some abnormalities. So, I guess they will fit right in with the best of us here on Beason. Ethan has worked very hard on these pumpkins and is working toward selling his inventory.
'Til next time, have a wonderful, prosperous week.