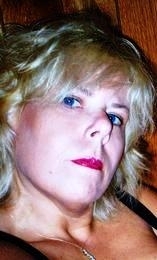 Kathleen H. Taylor
fieldaflowas@yahoo.com

Welcome back to Beason.

First, we send out our deepest sympathy to the family and friends of Diana Jersey. We will miss her as a client and mostly as a dear friend.

Belated birthday wishes go out to Shayna Dodd. We won't say how old she is as it is a woman's prerogative to decide how young she is at any given moment. For example, I think I am going to turn 40 again in August. Heck yes, I will have another 40th birthday party. It was worth turning 40! (as well as few trips to the chiropractor, ha.ha.ha) Maybe the 41st just needs to be bigger and badder than the 40th.

Our wildlife reporter, Cindy, has issued a statement that she has seen a black bear in these parts. Cindy came across this furry critter around 8 a.m. in the Brad and Evelyn Dodd vicinity. Apparently, there were a few minutes of mutual amazement between the two before they went on about their business. I think Cindy was excited that she was able to see a bear on its own turf rather than in a zoo. I think it would be kind of neat too.

Cindy is a welcomed addition to the Beason News Staff and I hope she will keep us posted on any more wildlife occurrences. We may have to start charging admission to Beason if we acquire much more entertainment.

The boys got to go to the Wood Festival. Unfortunately, we did not get to see any of the mud bog. That was a total redneck drag. It was almost as devastating as your best coon dog running off with the neighbors' Chihuahua. But, when work calls, I must answer. I couldn't let the machine get it this time. I hated that I missed the festivities as I was looking forward to it for some time.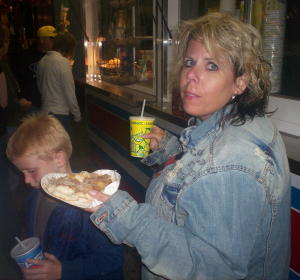 There have been some branches added to the Beason Family Tree. Cindy has become the Grandma of Talia Michael Nencilli on June 1st. Miss Talia is the daughter of Dominic and Morgan (Dodd) Nencilli of Elkins. Cindy's other daughter, Shayna, is currently a Camp Counselor for the YMCA program in Middletown, New York.
I am still in search of a babysitter. I would hate for my mom to have to keep my kids all summer. She doesn't deserve that kind of punishment. I think my childhood was enough to do her for a lifetime. If you know of anybody or are considering applying for the job, please keep in mind that my life is not scheduled around a babysitter. One needs to be able to roll with it or don't waste my time. One also needs experience, experience, and experience!
My 7 year old will attempt every trick in the book and the ones written under tables to try and outsmart even the smartest. I also would have the local K-9, State Police, Bomb Squad department phone numbers memorized just to be on the safe side. Avery is pretty slick when it comes to turning the heat on. I'm kidding; we've never had to call the Bomb Squad yet. He hasn't come up with anything that good yet. I am sure it is not due to lack of effort. I will keep you posted though for future reference.
I haven't rented any more movies lately. I did purchase "Hope Floats" the other night. There is no woman on the planet that could get too much of Harry Connick, Jr. So, for $5.00 I can see Harry whenever I want, day or night. It truly is a Christmas miracle.
For all the Parrotheads out there, Jimmy is to be at the Post-Gazette on June 23rd. Am I going to be able to attend this year? I'm not sure if I will physically be there, but, I definitely will be in spirit. What's life without some of that B-U-F-F-E-T-T spirit? It would be a very dull one.
My choice of the week is, "SuperFreak" by Rick James. Who remembers this one hit wonder?