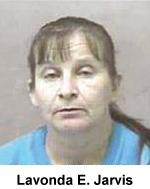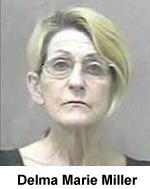 Two Roane County women have been arrested for allegedly selling the prescription drug Fentanyl on several occasions.
Lavonda E. Jarvis, 51, of Spencer and Delma Marie Miller, 68, of Reedy have been arrested after an informant provided information to the police.
According to complaints filed by investigating officer Cpl. Clyde Kenny, on separate occasions in May and June, the informant spoke to Cpl. Kenny to advise him that Miller and Jarvis were trying to sell Fentanyl patches.
Fentanyl is classified as a Schedule II narcotic, with a potency approximately 80 times that of morphine.
Cpl. Kenny set up separate controlled buys of Fentanyl patches from both women several during May, according to the complaint.
Each patch is sold at $100 to $135 each.
On June 8, Cpl. Kenny and the informant set up a controlled buy of five Fentanyl patches at a price of $525 from Jarvis in the parking lot of Ripley's Wal-Mart. She was arrested.
Jarvis has been arraigned on two felony counts of delivery of a controlled substance. She remains incarcerated at South Central Regional Jail in lieu of $750,000 bond.
Miller was arrested Tuesday on two counts of delivery of a controlled substance. She was incarcerated in the regional jail in lieu of $500,000 bond.