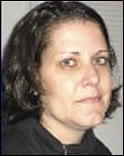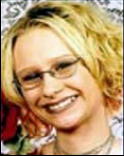 Carolyn Sue Sauerwein (left) Carrie Lynn Baker (right)
Authorities released the causes of death Friday for two women murdered allegedly by a Clarksburg handyman.
Harrison County Prosecutor Joe Shaffer said that 40-year-old Carolyn Sauerwein of Philippi was shot twice in the head, while 26-year-old Carrie Lynn Baker of Clarksburg died of a blow to the head with a blunt object.
Sauerwein's body was recently discovered on a farm at Copen, Braxton County.
Police believe Childers murdered Baker in his Clarksburg home in July 2008 and later set the house on fire to cover evidence.
James Childers committed suicide after he recorded a two-hour tape and sent it to the police.
On the tape, he indicated the commission of other murders.
Childers killed himself at a Clarksburg motel June 2 as authorities closed in to arrest him.