Police have released the identity of two women believed murdered by Clarksburg handyman James Childers.

The state Medical Examiner's Office has positively identified the bodies of Carrie Lynn Baker, 26, of Clarksburg and Carolyn Sue Sauerwein, 40, of Philippi.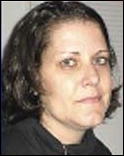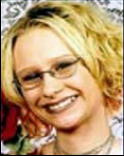 Carolyn Sue Sauerwein (left) Carrie Lynn Baker (right)
Sauerwein's body was found buried on Childers' family farm at Copen in Braxton County. Childers had been acquainted with the woman since 2001.
Police believe Childers murdered Baker in his Clarksburg home in July 2008 and later set the house on fire to cover evidence.
Baker's body was found in Barbour County.
The 45-year-old Childers killed himself on June 2 after sending a letter and audiotape to police describing the crimes.
Police were closing in on Childers when he killed himself.
In either a letter or recording, he indicates he had killed five people.