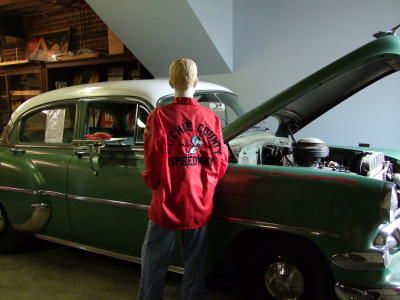 Photos courtesy of Shari Johnson
It's worth a trip to Harrisville.
Cliff's Museum of Car Memorabilia is presented as a mid-40's car dealership with WWII era auto-related memorabilia, showroom, parts room, repair shop and a large collection display room.
A small restaurant display is included, featuring a Coca Cola collection and a porcelain doll collection.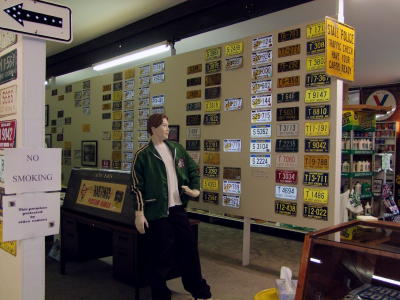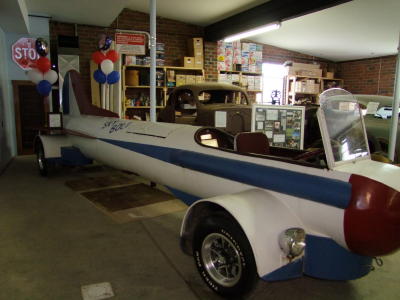 Photos courtesy of Shari Johnson
The 13,000 sq. ft. building at 305 East Main houses predominately West Virginia collectibles including possibly the most complete collection of West Virginia licenses.
Other collections are chauffeurs badges, drivers licenses, registration cards, automobile titles, state inspection stickers automobile club badges, license plate attachments, DAV & other key chain licenses cereal box & other play licenses, West Virginia travel guides, state issued road maps, and oil company issued road maps.
The museum is privately owned by Cliff and Sue Weese.
There is no admission fee to view this expansive collection of car memorabilia, which has been a life-long passion of Weese.
It is open by appointment or by chance. Call 304-643-4227.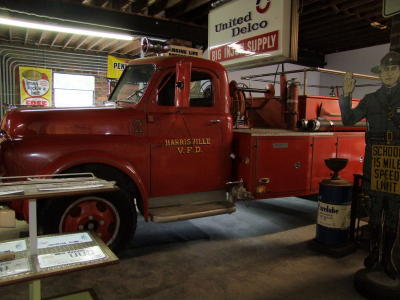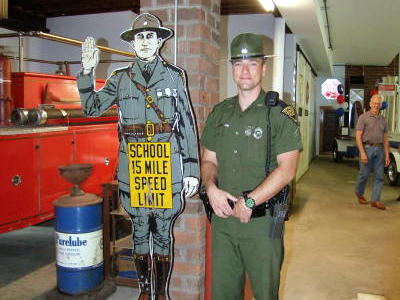 Photos courtesy of Shari Johnson
Visit cliffwvathebuilding.com