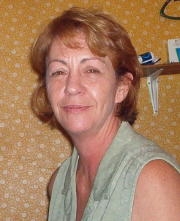 By Janet Siers
304-655-7254
countrymebe@yahoo.com

Mary Moore and I attended the Upper West Fork Bluegrass Festival on Saturday afternoon. We enjoyed the music and I danced a bit. We were impressed with a young boy's dancing with his tap shoes on. Seemed like the faster the music played the better he liked it.

I used to attend these festivals with Uncle Shirley and was happy to have Mary join me. She had a good time. Wonderful to see the Siers girls Annalee, Penny, Ruth and their brother Tommy. Tommy brought me a couple of ducks the day before Easter Sunday. They were beautiful. They hung around here only for two days and guess they just followed the creek to somewhere else. I did get pictures of them.

Such a warm atmosphere at the Siers family reunion here at the house. Aunt Ruth's daughter's Betty (Edsell) Arnold, and Carolyn (Carroll) Knotts, their sister Sandra's daughter Val (John) Piacenti, Val's brother Jerry and his wife Sherry, Aunt Orma's daughter Wanda (Doc) Dailey, Wanda's brother David with Derick, Carolyn's daughter Kim (Jim) Arnold, Charles Haverty who brought good corn bread and fresh tomatoes, and Blaine King. I was so happy that Carolyn came with Betty. Her husband Carroll has recently passed. Everyone had a good visit. Derick and I walked out and fed my rooster.

I'm also sorry that my friend Joe fell off a ladder while painting on the roof. He broke his wrist and has pins and a plate in his right arm. He was in a lot of pain for a good while but is doing better now. His mother Mary, Joe and I decided on butter yellow with a light tan trim. Everyone compliments it. He doesn't have much to go but has to get well. We are also raising a garden here and have tomatoes, squash, peppers, corn, beans, cantaloupes, water melon and onions planted.

I visited with Heather, Ben and the girls for a week. Ruby drives Lea around the lawn in her little battery operated jeep. It's so cute. It's good to go away for a while. It was cold over there.

My rooster stayed up in the pine tree until 8:30 a.m. during this last flood. When he finally flew down he looked like someone had dumped a bucket of water on him. The West Fork was 15 feet passed the pine trees in the yard. Looked like a river here.

I have pictures of a rose breasted Grosbeak that feeds on my bird feeder. Has a red breast, black on the back and is white underneath, and is a pretty big bird. Beautiful!

Hello Susan.

Got a call from a lady in Florida and hope she is happy to read this. Don't know your name or your number, but thanks for leaving me a message and sorry that I have been slack on the article.

Everyone have a wonderful week!