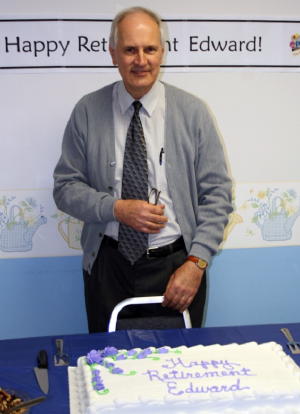 Minnie Hamilton Health System recently recognized Chief Financial Officer Edward Lawaty who retired after ten years of employment.
Edward came to Calhoun County and Minnie Hamilton and says he didn't know a soul when he arrived here. However, the people of the county opened their arms and made him feel like he was home and he has loved living here ever since.
The staff and his family surprised Edward with a retirement party on Thursday, April 30. His wife, daughter, son-in-law and brand new granddaughter were there to enjoy the festivities.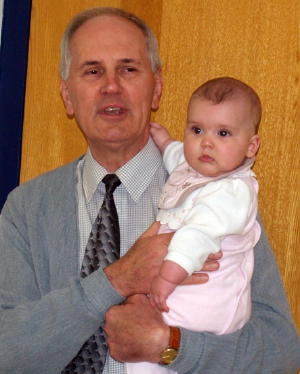 Ed and his new granddaughter Naomi Grace
Throughout his time at Minnie Hamilton, Edward has been instrumental in maintaining the financial integrity of the facility. He said, he is proud of what has been accomplished during his time here-including numerous additions to the services offered at Minnie Hamilton. He stated that he is excited to enjoy retired life with his family but will continue to watch as Minnie Hamilton grows and will support the hospital any way that he can.
The staff at Minnie Hamilton Health System would like to thank Edward Lawaty for his gentle leadership and for being a wonderful role model to us all.