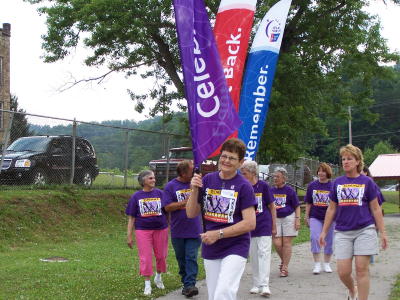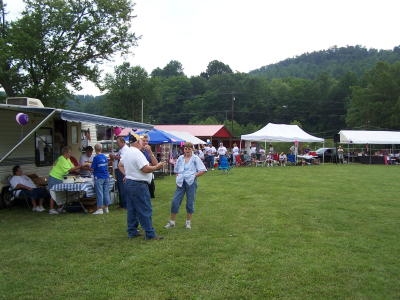 Relay for Life 2008

The 2009 Calhoun County Relay for Life event will be held today at the old Wayne Underwood Field in Grantsville, with the 2nd Annual Antique Car Show beginning at 3 p.m.
County residents are invited to the 2009 Calhoun County Relay for Life.
Relay For Life is the American Cancer Society's signature activity, raising funds and giving hope to cancer victims.
The Relay offers everyone in the community an opportunity to participate in the fight against cancer.
Teams of people will be camping out at Wayne Underwood Field, taking turns walking around the field's track.
Each team is asked to have a representative on the track at all times during the event.
Teams of people from all walks of life, have fun while raising much-needed funds to fight cancer and raise awareness of cancer prevention and treatment.
Each car show participant will receive a dashboard plate. There will be two trophies presented-one for Voter's Choice and one for Best of Show.
The Voter's Choice will be by cash vote - bring your friends and help raise money for the American Cancer Society. Best of Show will be judged by a panel of independent judges.
Registration for the show will begin at 2 p.m. Car owners wishing to pre-register for the show should contact Barb McKown at 304-354-9244 or Jean Simers at 304-354-7177.
There is no cost to register or attend the event. Concessions will be sold by Relay for Life teams.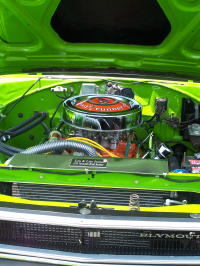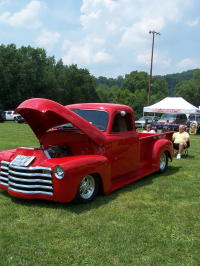 The official Relay will begin at 6 p.m. and end at 12:01 a.m. recognizing that cancer never sleeps.
Come to the 2009 Calhoun County Relay for Life and you may win a Wii Game System with Wii Fit.
The American Cancer Society has provided a grant to the Calhoun-Gilmer Chronic Disease Treatment and Prevention Coalition.
The grant is to promote an active lifestyle and to make strong preventive, healthy choices.
Members of the Coalition voted to offer this one time prize for anyone who attends the Relay for Life and participates in a simple obstacle course.
The course will be designed for all ages and skill levels. It will be a simple way to show that physical activity can be fun! Anyone who goes through the course will be given a ticket for the Wii Game System drawing.
The drawing will be held at midnight. You do not have to be present to win. The drawing is open to all ages.
A luminary service will be held during the evening to recognize those who have fought cancer. You can participate by forming a team, inviting a survivor or just plan to come out and celebrate with friends and family.
To learn how you can take part in the Calhoun County Relay for Life, contact Barb McKown at 304-354-9244.