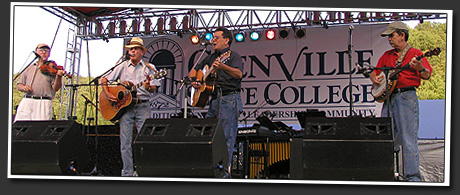 Photo courtesy of macksamples.com
Mack Samples and the Samples Brother Band will close out the Saturday night show at the Vandalia Gathering this weekend.
The band will be playing some tunes from their just released CD entitled "Let the Four Winds Blow."
Mack will also be calling the square dances on Saturday and Sunday afternoons. For anyone who likes to square dance, this is a wonderful opportunity. There will be live music, lots of good dancers, and several well-known callers.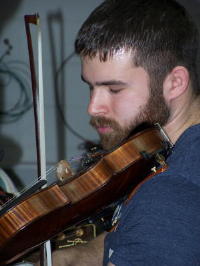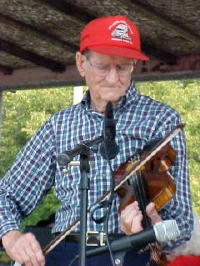 Calhoun musicians will be a big part of the show,
including Jake Krack (left) and Lester McCumbers.
The 33rd Annual Vandalia Gathering is Friday through Sunday at the Cultural Center and State Capitol grounds.
It is a celebration of the traditional arts, music, dance, stories, crafts and food of West Virginia. The free festival's unique blend of ethnic and cultural heritage combines an atmosphere as comfortable as a family reunion with the excitement of a state fair.