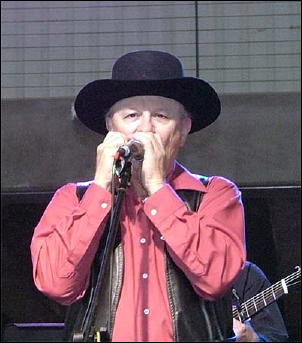 West Virginia's Charlie McCoy is one of three new members inducted into the Country Music Hall of Fame.
McCoy is a native of Oak Hill.
McCoy has recorded with Elvis Presley, Bob Dylan, Waylon Jennings, Kris Kristofferson, Gordon Lightfoot, Paul Simon, Ringo Starr, Leon Russell, Tanya Tucker and many more.
"Well, I never really cared for harmonica or harmonica players until I heard Charlie McCoy," said Harold Bradley, a veteran session guitarist who formally inducted McCoy.
"Charlie has taken harmonica playing to a whole different level. It's not just his great technique, it's his interpretation of many musical styles, from bluegrass, country and rock 'n' roll to a Hugo Montenegro album with strings and French horns."
Roy Clark and Barbara Mandrell are the other two inductees.