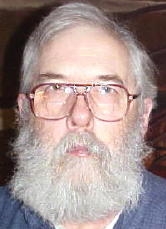 By Alvin Engelke
alvinengelke@hotmail.com

There will be an auction at the Creston Community Building on Saturday, May 2, starting at 6 P. M. Bobby Ray Starcher will be bringing down his usual delectable delights for all those who come to the auction. For those who need extra amounts they should call Alvin at (304)-275-3578 to order. With turkey season having already opened one can come and hear the tales of the great big gobblers. Of course, some will bring along proof that their aim is still good.

The folks over at Brohard are fixin to have a big ramp feed. Some have attended big feeds elsewhere already.

The local weather turned warm again. While March had been dry -- good for feeding cattle and the arrival of calves -- it is now wet. As a general rule it has been too wet to do very much outside work involving stirring of the soil. Some have nice looking onions & lettuce & will not have to participate in the food stamp program which seems to be reserved for those who elect not to provide for themselves when others are forced to work to keep them.

Local residents are "pleased" to learn that those who oppose abortions, attend tea parties and have returned from serving in the military overseas are now considered to be, at least according to the big eared one's buddies, terrorists while the Venezuelan dictator, Hugo, the Castro Brothers & the Ortegas, just like Bill Ayers who bragged about blowing up buildings are "heros". The flak that Miss California got for saying what she believed not what was PC (it cost her the national crown) shows how bad things really are.

Back when the liberals/progressives were in the first time the pointy headed "intylechshual" Woodrow Wilson got America in the "great war to end all wars" now known as World War I. He had laws passed banning the speaking of foreign languages and, in fact, saying anything that was in violation of the official government pronouncements. Special courts and prisons were set up to deal with any who were so rash as to stray from the "official truth".

Wilson's crew came to Creston and apparently one of the gang gave a speech and handed out pictures "showing German soldiers roasting Belgian babies on spits". An old Union Civil War veteran, Hiram Campbell who lived where Chares & Euell Russell live now, in essence said that all of that was just propaganda and not true. The head of the government goon squad had a fit and decided to make an example of the old man & called for the federally approved kangaroo court to be held at once right in Creston. Then they would send him off to prison just as soon as the boat left for Parkersburg.

Hi Campbell, who still has family in the area, was well thought of and no one considered him a threat to America, not someone who was guilty of sedition & treason. The goon squad realized that they 'might meet with resistance' and wisely decided to pack up and leave Creston. Those sorts of things are why Harding's campaign for a "Return to Normalcy" in the next election cycle was such a big success.

Brandon Ferrell was visiting Mr. & Mrs. Carl Ferrell while Gloria Norman & Dorothy Lynch were attending to business in Elizabeth.

Wood boring bumblebees have been busy while spring ephemerals are causing the woods to be spectacular carpets of flowers including trilliums, phlox, wild geraniums, blue bells, Dutchman's breeches, stonecrop, bluets, etc.

A cell phone was lost on the Creston ATV poker run & the owner really needs it back. Also someone left a nice helmet at the Creston Community Building. The regular monthly community building meeting will be Tuesday, May 5 at 7 P. M. at the building. All willing workers are invited to attend.

Some local fishermen have done extremely well. In addition to the usual bass, perch, catfish, sunfish, etc. some monster muskies have been harvested.

Mabel Mcntyre, age 95, of Brooksville passed away. She was the daughter of Emory & Sarah Elizabeth Smith Ferrell and was the mother of Lonnie & Janice MccIntyre.

Connie Lahman, 68 of Powell Ohio passed away. She was the daughter of Clarence & Nona Maze. She was a sister of Roger, Blaine & Clarence (Jr.).

Alvin & Nancy Engelke motored to Shepardstown to meet the parents of Adam Yates. They also visited with Anna in Virginia and toured part of the Skyline Drive, checked out vineyards, etc. While things are said to 'be slow' new shopping centers are being built and more farms & orchards are being dozed out of the way for the quick buck real estate developers who hope to get their food from the Chinese People's Liberation Army. That is the same outfit that provided the world contaminated cat & dog food, toys with lead paint, contaminated dry wall, bad medicines, 'mad cow disease' in England (via garbage that was shipped from China to England to be added to animal food) and goodness knows what else. An Italian concern is even making a major upgrade to a cement plant near Martinsburg.

The price of gasolene, after one leaves West Virginia continues to be about 25 cents less per gallon, apparently reflecting "the cost of doing business in West Virginia". The price of local Penn grade crude oil rose $2/bbl over the weekend to $44.75/bbl. One local resident was talking to Sen. Sypolt who explained the Big Boss's special session since he didn't get all the goodies he wanted during the regular meeting down at the Mouth of the Elk.

Teddy Parsons motored over to Ritchie County to hunt morels but ended up getting drenched in a toad strangler rain.