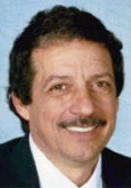 Former West Virginia House of Delegates member Jerry Mezzatesta, who was fired from his job with the Hampshire County school system, is getting his old job back.

Judge C. Reeves Taylor has issued an order.

Mezzatesta was fired by the Hampshire County Board of Education in 2005 from his $60,000 a year job as a "community specialist" because he redirected $35,000 in state Department of Education money to volunteer fire departments in Hampshire County.

Judge Taylor ruled that there was not enough evidence to support Mezzatesta's decision to redirect the money was a "willful neglect of duty."

Mezzatesta's attorney, Barry Bruce, said there "was an absolute witch hunt to get Jerry Mezzatesta."

Bruce said Mezzatesta plans to return to his job with the Hampshire County school system.

The Hampshire County School Board can appeal the judge's decision.

The state Board of Education seized control of the Hampshire County School system shortly after the Mezzatesta controversy.

The judge's decision is a stunning reversal of fortune for the controversial figure.

Mezzatesta served in the legislature for 18 years and was chairman of the powerful Education Committee.

Critics said Mezzatesta used his influence to steer grant money back to his county even though he promised he would not.

Judge Taylor's reversal said there was no such agreement, only a directive from the school board that said Mezzatesta was "not expected" to go after grant money.

Mezzatesta began a cover-up that led he and his wife, Mary Lou, pleading no contest to the misdemeanor charge of destroying public records.

In the meantime, the controversy cost him his chairmanship in the house.

He lost his bid for re-election in 2004.