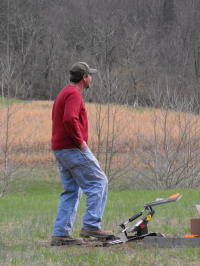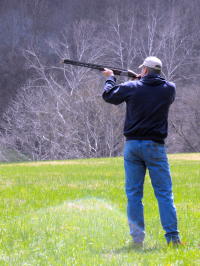 Submitted by Tina Hammack
The Ladies Auxiliary and the VFW Post 5959 held a 2nd successful Shooting Match last week at Whytsell Park.
Although the weather started out ugly the day ended on a beautiful note. The five match categories were, .22 rifle open site, .22 rifle with scope, easter egg shoot, and a skeet shoot. The winners were, .22 rifle open site Victor "Gene" Whytsell; .22 rifle with scope Craig Church; Easter egg shoot Mitchell Stevens; Skeet best out of 6 Craig Church; Skeet shoot #2 Jeff Cottrill.
Another match is planned for this summer. Keep your eyes open for announcements.
The organization would like to thank everyone for all of the donations that made the 2nd gun shoot a success - Shelly Stevens, Freda Whytsell, Kelly Whytsell, Craig Church, Jeff and Jodi Cottrill, Richard Whytsell, Tina Hammack and Key Energy Services of Arnoldsburg.