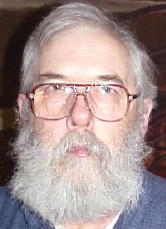 By Alvin Engelke
alvinengelke@hotmail.com

Eva G. Pennington was able to make it back to church to hear Rev. Carlos Nutter bring the Sunday message. It was reported that Keith Belt was to go off to Randolph County for ministerial training.

The Schenerlein family moved into their new home on Turkey Foot Ridge. They have been busy painting, replacing carpet, linoleum, etc.

Three local fellows went out four wheeling and the gent with the maps got separated from the other two. He finally decided just to come back home. The other two strove to make the appointed route and, after checking out several well roads and dead ends, made it back to Creston.

Jonquils & daffodils are blooming and the birds have been singing celebrating the start of a new season. The area received some rain which brought a temporary end to fires. There are lots of new calves to be seen.

A large congregation of buzzards was feasting on one of the DNR's deer along the dePue (Creston) straight.

Rev. Art Wilt (Melody Bingman's husband) has been undergoing treatments for Lyme's Disease.

Carl Ferrell has been undergoing tests.

One of Calhoun County's former state senators is now residing in the regional since he "failed a test".

A new anti gun bill (HR 45) has been introduced in the congress which would require registration of all presently owned guns with penalties, etc. It is called the Blair Holt Firearms Licensing & Record of Sales Act of 2009. One might want to contact any friends one has down on the Potomac.

The Wirt road crew placed some cold mix in some of the local potholes while the Calhoun crew put rock in some of the holes on their side of the line.

The proposed big new power lines through the area continue to be an issue. On the national news there is all this "chatter" about "getting green energy to consumers" which would indicate that someone wants huge construction projects which will raise electric rates since these companies are guaranteed a profit regardless of how incompetent their management might be. All this is in spite of the first ever decline in electric use along the east coast. All this raises the question of why additional lines are needed when there is a decline in use of existing transmission facilities? The Power Company just announced a big increase in rates which will take another huge leap when the "Al Gore Global Warming Tax" is added.

Since it is a government company and socialism in action there isn't much talk about TVA's (Tennessee Valley Authority's) big coal sludge spill. It will cost in the hundreds of millions of dollars to fix the mess caused by the government electric company.

After a furor was raised the U S Forest Service cancelled the proposed oil and gas lease sale covering 2,317 acres in the Spruce Knob Seneca Rocks area. 66 Marcellus wells had been proposed for the area. Based on the price Chesapeake received for Marcellus shale farm outs, the lease sale should have brought Uncle Sam's forestry division over $13 million in signing bonuses.

Hard Rock is drilling a horizontal well in the Huron Shale near Peneil in Roane County while two Marcellus wells were permitted in Calhoun County. Brooksville oil & gas man Francis Cain plans one on Annamoriah Creek while Mother Hope (Dominion) located a well on the former Alley Hardman farm on the back side of Nicut Hill in the bend.

The price of local Penn grade crude was $40.25 over the weekend. Local gas producers were told to shut down their compressors as Mother Hope (Dominion) had a surplus of gas in their lines.

Some folks have been trying their luck at fishing while others have been listening to the wild turkeys gobble. The gobbling sound seems to have a Pavlovian effect on some who savor wild turkey meat.

The big-eared fellow who had been talking doom & gloom has now said that the economy is basically sound. One might conclude that, this way one of his statements might be correct. One of his proposed national security men who has a long history of being on the payroll of the Chinese Communists and Saudi Arabia stepped down and gave the blame for his troubles to "those nasty Jews". In Europe now Jewish folks have to be careful where they go, what they say in public, etc. No doubt Adolph would be proud. Last time around when they were rounded up and sent to the gas chambers they had no firearms to protect them from the authorities. George Soros, the man behind the curtain, kept busy during World War II by collaborating with the Nazis turning in other Jews who received one-way tickets to concentration camps and the ovens.

Those who deal in gold indicate that the price may double next year to $2200/oz. This would indicate that the inflation caused by the trillions & trillions of federal spending will kick in sooner rather than later. It has become patently obvious that taxes on all citizens will go up and not just a little. A few years ago social security recipients found out that they "were among the rich". As one fellow said, "The fun has not even begun."

On the positive side Mr. Madoff, the con man, is now in the pokey. One Wirt resident said he had spoken with some of Madoff's victims whilst visiting in Florida. Many wondered how he had been able to operate a con for 30 years without being caught until one saw how much he gave in political contributions (in the hundreds of thousands) and to whom. He was untouchable, a part of the liberal establishment beyond reproach.

Delivery of the Parkersburg News has become sporadic in Creston again.

Jack dePue has started a construction project on his farm.

For the benefit of those who now live far away from Creston the recent wind storm (previously reported) brought down lots more trees than initially reported. It will take some effort to clean up the McCray (Snyder) Cemetery and, no doubt, it is not the exception.

Some local residents were calling in Richardsonville over the weekend.