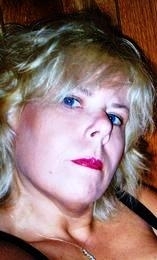 Kathleen H. Taylor
fieldaflowas@yahoo.com

Welcome back to Beason. I would like to label it the best street in the county. But, it's not a street; it's a "run". What the heck is a "run"? What qualifies it to be that and how is it different from a street? It looks like a street to me. There needs to be an F&Q sheet when one moves into a rural area defining these geographical terms.

Why, you ask? Picture this. You are taking the C.F.R.A.T. (also known as, "Country-Fried Redneck Aptitude Test.") The test is similar to the A.C.T. except you get a Jeff Foxworthy DVD instead of a passing college entrance exam. So, if you believe redneck comedy is in your future, this is the test for you. A well-studied F&Q sheet could put you on the path to stardom. But, what if you didn't have that sheet? You might say that it is a "holler" rather than an actual 'run". Your career could ride on this answer. Think about it. (Apparently I have for way too long)

T-Ball sign-ups are on March 14th. I think our first practice is slated for March 18th. Avery believes he was put on this Earth for two reasons: (1) to be an XBOX master and (2) to play baseball. He goes to school and sleeps only because he can't be doing (1) or (2) at that particular time. Avery had been counting down the days until the 2009 season begins from the day after last season ended. He's also going to participate in the first grade spelling bee. We've had some issues with shyness, so, I am curious to see how that works itself out. He must get that shyness from me. (I have some swampland for sale too.)

Ethan made the Principal's List last term. (Of course) Now, the Principal's List of what, I am not sure. I have noticed he has become very good at slamming doors. I guess I should be grateful he doesn't use bad language or act like a two year old. But, if he gets mad at me, he puts some skill into slamming a door. So, maybe it's the Principal's List of Future Door Repairmen that he has been placed on. Ethan will also be getting braces on his teeth on March 24. (To the tune of $1,000 down payment He will go into a coma when he sees the diet plan for kids with braces. No gum, no Gatorade or any of that nasty, candy that resembles powdered Kool-aid that I am positive could take paint off the walls. So, I am certain we will all lose weight as this will need to be a group project.

The Ritchie County Wrestlers will be having their annual Longaberger Basket Bingo on March 20th. We are so proud of our wrestlers (especially our little "ones to watch") and we want them to continue representing Ritchie County. So, please let me know if you are interested in a ticket or you know someone who is.

I need to give a shout-out to our friend, Kim Knight. Kim's great hair and rocking tan comes from Main Street Hair Studio and Tribal Tans. We are proud to have her as a representative of our salon's quality.

Are you keeping up with Idol? I've seen a few shows and missed a few. But, after seeing Pete Wentz's (Fallout Boy) lookalike, I don't really need to see the rest. He's already got my vote.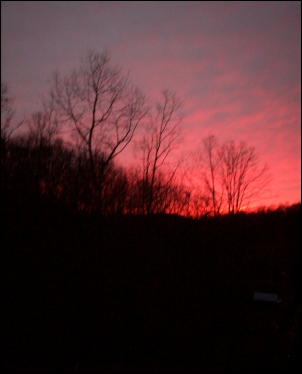 Beason at sunset
I've been out and about with my camera. I rarely leave home without it. It's nearly impossible for me to pass by something I find meaningful and not want to capture it to share with someone who wasn't there to witness it. It's o.k. to call me a camera freak, I feel I earned that.
This week's pick is "Alone" by Heart.
Have a great week.