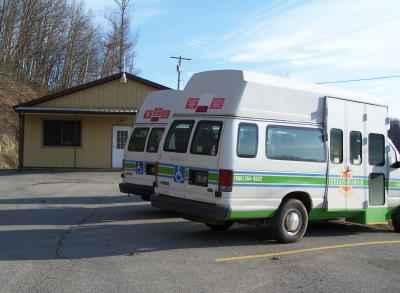 LK Buses main office is located at Arnoldsburg
One of the region's success stories in providing public transportation is the Little Kanawha Bus.
About 19,000 riders have used the service since last July.
Although the LK Bus has been around for about 10 years, the Little Kanawha Transit Authority (LKTA) formally began operations on July 1, 2008.
Its' five-person board of directors includes representation from the LKTA service area - Calhoun, Jackson and Roane.
The mission of the Little Kanawha Transit Authority is to provide safe, reliable, and affordable transportation to the people of the operating area.
The company makes extra efforts to serve the needs of persons with disabilities and the elderly.
Contact 304-655-8999 or 866-354-5522.