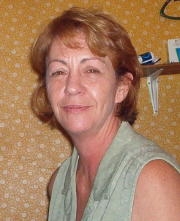 By Janet Siers
304-655-7254
countrymebe@yahoo.com

Birds are plentiful here. I have two feeders that Uncle Shirley brought. All kinds of birds, cardinals, finches, sparrows, tufted tit mouse, and the doves clean up the black sunflower seeds from the ground below the feeders. Also have seen a large red headed wood pecker in the woods. He's healthy looking and is loud.

This cold wet weather sometime keeps the rooster and hen up in an apple tree.

There was a big deer and four little ones down from the driveway eating black walnuts one evening just before dark. The squirrels will finish the nuts up this spring. I knew these nuts wouldn't go to waste.

My friend and I visited with Buddy Watkins Monday evening. He's doing well and was cooking as always. Buddy's little horse is at Junior Conley's. Buddy buys the food and Junior feeds her. She's a pretty little things. Can't wait to see her foal due in July.

Heather, Lea and Ruby stopped by for a little while last week. Heather had driven her husband Ben to Charleston to pick up his big red truck. She would have stayed longer but had to get home to load the wood burning furnace.

Wish that people wouldn't litter here especially at the mouth of Walker Creek road. There are bags of trash, bed springs, two gas tanks and and loose trash. I don't know what I'm going to do with all of it. It's a sad thing to me.

Everyone have a wonderful week!