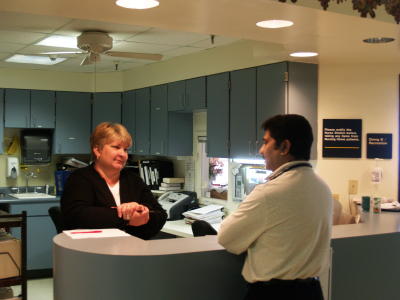 Long Term Care, Nursing Supervisor, Nelda Gill
and Medical Director Dr. Suresh Balasubramony
Minnie Hamilton Health System would like to invite the community to stop by and tour the Long Term Care Unit. The nursing home unit at MHHS has been open since December 1, 1997.
Currently, the unit can accommodate up to 24 residents providing such services as restorative nursing care, respiratory care, physical therapy and 24 hour on-call physician services.
The residents have regular activities such as church services, live music, bingo and physical activities. The unit hosts a full-time Certified Activities Director and Licensed Social Worker.
For more information on the Long Term Care unit, or to schedule a tour, please contact Tracy Snodgrass at 354-9244. For quality care that's close to home, contact Minnie Hamilton Health System today.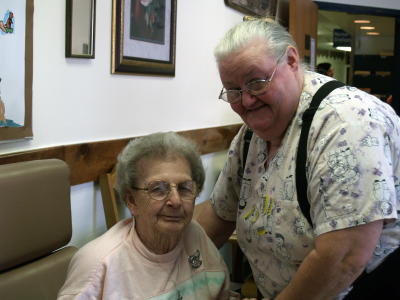 Resident Bessie Basnett and CNA Nora Swisher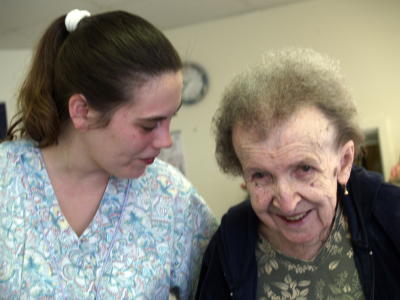 CNA Robin Holstein and resident Joan Schneider