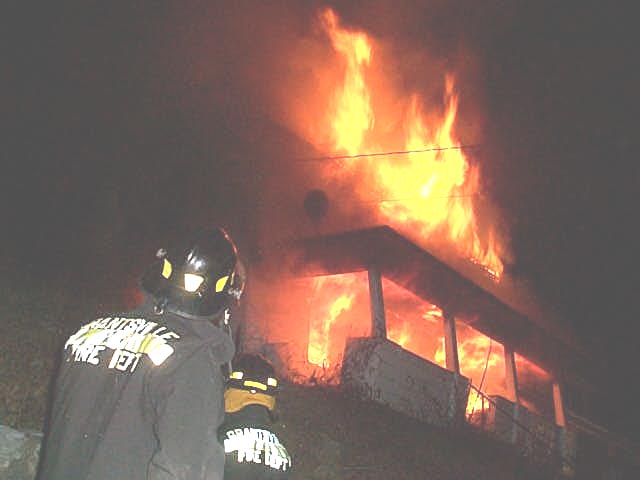 House fully engulfed upon arrival
A two-story house was gutted by fire early Saturday morning on Main Street in Grantsville. The old wooden structure was engulfed in flames before the Grantsville Volunteer Fire Department arrived about 1:45 a.m.
Flames were leaping twenty-five feet into the air, as ten firemen utilized two pumper trucks to bring it under control.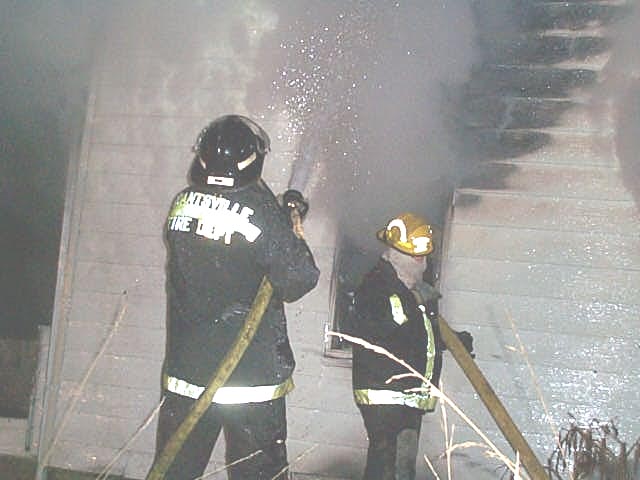 Grantsville VFD quickly attacks flames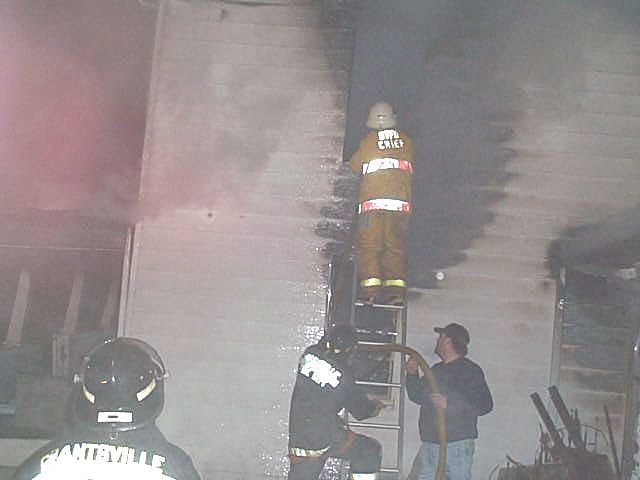 Two-story structure was abandoned
Out-of-state resident Richard Shaffer reportedly owned the house, which had been vacant for about two years. The structure was the last residence on the western end of Main Street, which is also WV 5.
The Grantsville Police Department, Trooper J. B. Hunt and Calhoun EMS also responded.
Firemen were still on the scene at 4 a.m.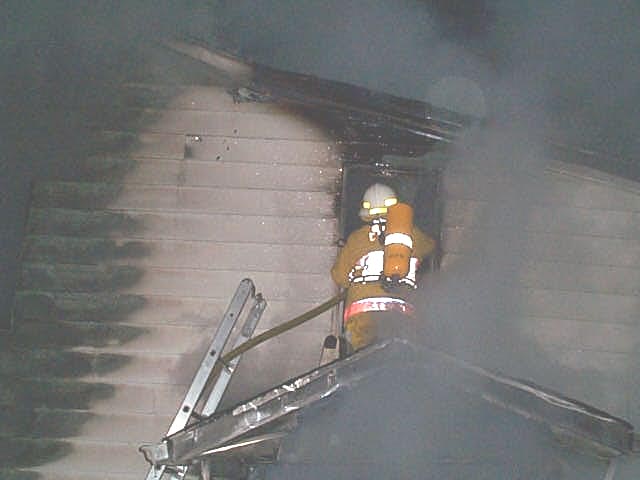 Firemen on second story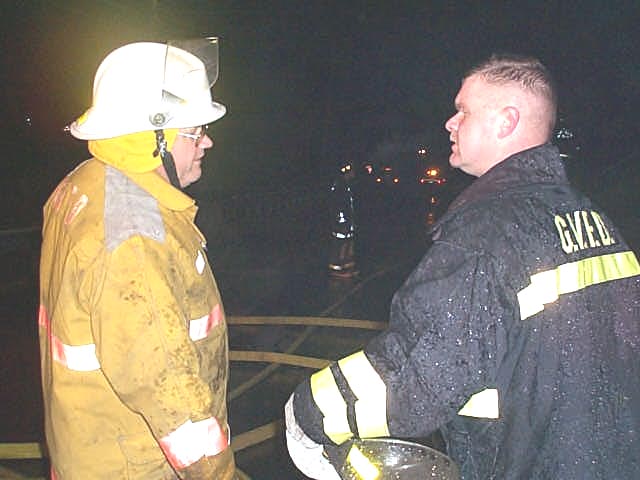 Fire Chief Johnson consults with fireman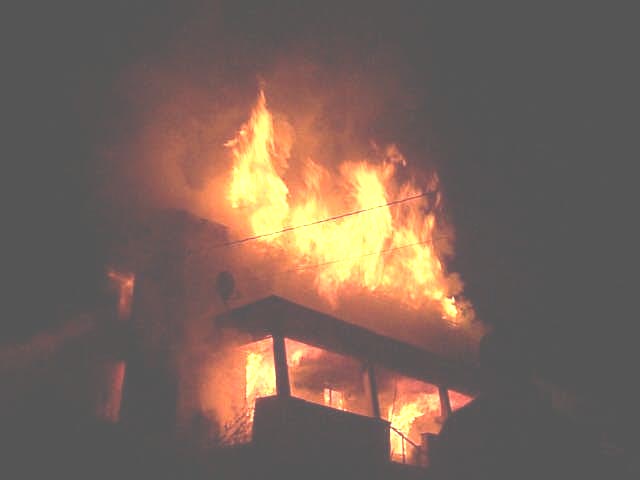 Fire just before it's brought under control