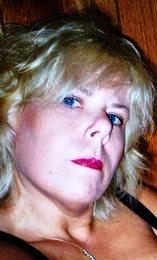 Kathleen H. Taylor
fieldaflowas@yahoo.com

Here we are back at a tropical 12 degrees. I am not digging this at all. I have been away from Massachusetts too long and lost the ability to tolerate such temperatures. But, rest assured we went to school whether it was 100 degrees or minus 10 degrees. If we got a day off or these special "delays" every time it was in the single digits, no one would ever finish school.

While I am already on the griping trail, I would like to say I hate these delays. It really messes up our entire day. I don't see how the teachers can keep their routine either. For example, I was going to get all my Christmas stuff done, finish laundry (which has just been swell since my washer broke) and try to get a head start on the January bills. Instead, I got 2 hours knocked off my Christmas stuff time, which in turn, put me behind in everything else.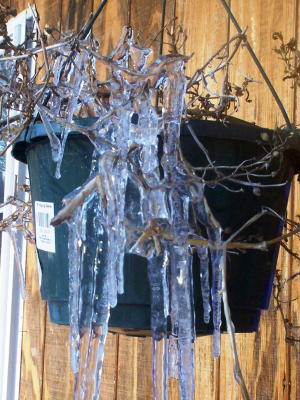 Is it cold enough for ya?
The kids were out of their usual morning routine, so that means a huge fight just to get out the door. Is a delay really worth this? I don't think so, not in my book. But, then everyone knows how my books work. I'm always right, everyone else is clearly WRONG.
The Beason U.M. Church had their annual Christmas poobah on Sunday afternoon. I, of course, was put in charge of the dramatical part of the program. Apparently, some think I am familiar with drama. I can tell you this-I don't' create it; it just seems to find me. However, I have been told by someone close to me, that no matter how much drama has been thrown my way, I've always landed on my feet like a cat. (well, minus two feet). Maybe that's a good thing. You can draw your own conclusions after reading the chapter, "Landing on All Your Paws in The Most Ladylike Way Possible."
This chapter is one of many life lesson sections in Kathy's Big Book of "How to Use Your Paws and Claws." Anyway, back to the program, the play turned out great. I was really hoping to see Mr. Stone or Mr. Spielberg in attendance, but, no such luck. I do want to thank everyone who participated and all who sat through it without any complimentary refreshments. Santa was also a headliner at the program. He delivered really nice presents and carb loaded goodies. What's Christmas without a few hundred extra carbohydrates?
I have been depriving myself of carbs for so long; I felt it was my duty to reload. A truly special guest, Mr. Jeremiah Patrick Sellers, made his first appearance at the Rainbow Grange. He is the new son of Joey and Annie (Sparks) Sellers. Welcome to the Wild World of Beason Jeremiah! Call me anytime and I can show you the ropes. HA.HA. All in all, it was a great afternoon and I am glad I got to be a part of it. But, realistically, what would a poobah be without me?
I finally finished putting up the Christmas lights. I am pretty certain one could land a plane safely if needed. Ethan even decorated the dog house. That dog just doesn't know how lucky he is. Not every dog is special enough to get his halls decked.
The Creed Collins Christmas program was last Thursday night. It was held over at the Ritchie County Middle-High School. It was very well done and we are proud of all the students! We would like to thank Mr. Ritchey for all the time and effort he put into making that program a success.
What's in store for Beason residents in 2009? New jobs, new goals, new lives? Who knows? I am certain it's all out there waiting for us if we just take the time and the courage to grab itů
My pick of the week is, "Rescue Me" by Buckcherry. Excellent tune. I kind of thought it was a little different from their usual stuff.
Happy holidays and blessings for 2009.