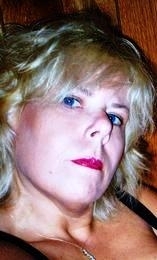 Kathleen H. Taylor
fieldaflowas@yahoo.com

Someone really needs to turn the heat up outside. The thermostat seems to be set at the wrong temperature. My Mom's house is warmer than this! It could be 30 degrees in her house and she'd tell you to just go get a sweater. With this weather, go get a parka.

My boys and I were going to take a road trip to Grantsville for the arrival of the Big Man. However, 16 degrees didn't work for me. I was thinking a sultry 35 would've been great. So, Santa, if you're reading this, we'll try to catch you at the Mall. Please forgive us for staying home by the fireplace.

I've been kind of lame about decorating for Christmas. I am usually chomping at the bit to get all the lights and stuff from the attic. I really haven't been in a festive mood. I guess it's just the thought that banks and credit unions are really lacking in Christmas spirit. For some reason, they won't give the gift of one less payment or forgive if a payment is late. I am certain that Santa would want us all to be cut a break during this time of year. After all, Santa does know best.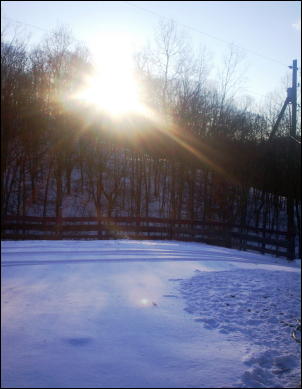 Well, my nightmare of the week (it was difficult to narrow it down to just one) was Avery's wrestling tournament on Saturday. He had been ready to rumble all week. He even had his Diego pillow fearing for his life. Saturday's tourney came and he wasn't having anything to do with it. He behaved like he was two years old. I instantly became the Wicked Witch of Ritchie County. I decided that I should bail before I became the Wicked Witch's more evil twin. Good move on my part. For the record, I think our tournament days are over for awhile. I will lose whats left of my mind if I have to endure that torture again anytime soon.
Since becoming a night owl, I have had the privilege of catching some late night TV. Now, I completely understand why the shows are on as late as they are. If they were on at a normal time, nobody would watch them. Major TV watchers would even choose Walker: Texas Ranger over some of that. Now that's serious! Anyway, I am completely convinced I have potential for a reality show. I feel there is enough drama around this area for at least one season. If done properly, I could drag it out for another 3 or 4 years like the celebrities do. If my biggest competition is going to be Paris Hilton and Snoop Dogg, I should come out on top. It amazes me these celebrities get paid zillions of dollars to show the planet just how tragic their lives are. Honestly, I don't know how they would survive in the real world with the rest of us.
I got a really good deal on a Minolta SLR camera this past week on eBay. Now, I just have to figure out how to use it. I could hand it to Ethan and he could explain the process in 20 words or less while I would still be saying, "Huh?" It's funny how eBay will turn ordinary people into the most competitive and vicious people on the planet. Some women would come out of a coma before letting another woman win an item they were both bidding on. It's like technological arm wrestling.
My song choice of the week is, "Come on Over" by Jessica Simpson. I am not a J.S. fan by any means. I just think it's a song we can all relate to at some point in time.
My question of the week is, "Have you been naughty or nice?" If you turn that question around at me, I'm going to give you my standard answer. "I decline to comment."