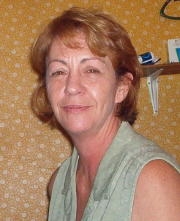 By Janet Siers
304-655-7254
countrymebe@yahoo.com

December 7, 1941 signaled entry into WWII. Wonder about the wars today? I appreciate all our veterans and I'm glad I had a military funeral for Daddy. He was a machine gun Sergeant in the Philippines. Maybe there will not be a WWIII. This world is in such a shape. I miss by father and would like to hear what he would have to say about this.

Was wonderful seeing Venus, Jupiter, and the moon form a brilliant triangle. Thankful the nights were clear for the viewing.

I visited with Buddy Watkins and he gave me a ham off a deer. I canned three quarts. It's good meat and I love it like that. All kinds of ways one could fix this. His little horse is getting wide as she will have a colt around June or July. Buddy has lots of coon hounds, all sizes. They're pretty.

Thanks to Barbra Mace for the Christmas present. She and her husband Ken came down and she got a hair cut. We had a nice visit.

Good seeing Janet Tanner when she came down for a perm. She caught me up on Aunt Juanita. Seems everything is alright. Was a good visit.

I fed the chickens today and crowed with my rooster. It's not hard. After he flaps his wings a few times he'll crow. I ran into my old friends at Rick Magly's office at Nebo. Tom and Conny. She told me of crowing with roosters. We enjoy it. Nice to see old friends.

Winter wouldn't be so bad if it would only stay daylight longer.

Hope everyone is doing well and have a wonderful week!