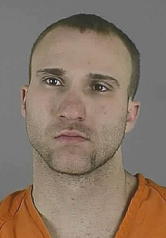 Dec. 2018

A 25-year-old man was arrested Sunday morning in Akron, Ohio in connection with a robbery at the Arnoldsburg Branch of Calhoun Banks last Friday.

Darin Stephen McClain, 25, will be extradited to West Virginia to face the robbery charge.

McClain went into Speedy Mart in Arnoldsburg requesting the cost of cigarettes, according to store employees, after which he walked to the nearby drive-through window of the bank, handing them a note and demanding cash.

He was caught on video surveillance cameras at both businesses.

Employees at Calhoun Banks said they did not see a weapon brandished, but the posturing indicated McClain meant business.

The teller handed over an undisclosed amount of cash from the drive-through drawer, according to branch manager Bruce Fitzwater.

Officers filed a description of the suspect in the National Crime Information Center, which led to his arrest in Akron.

Other local subjects are apparently being investigated regarding their role in the robbery, and a local van associated with the robbery was towed from an Arnoldsburg residence to the Grantsville detachment of the State Police.

(See earlier Herald stories)

McClain's connection to Calhoun is unclear, although reports indicate he had been visiting with friends in the county.

The WV State Police declined to release surveillance photos or a description of McClain following the bank robbery.

The six foot, 185 pound man has a significant record in Akron, all related to drug charges.